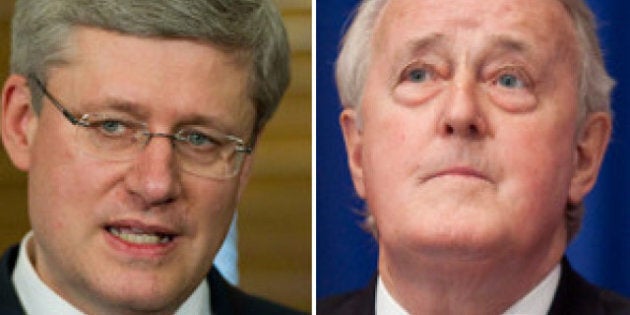 OTTAWA — The federal government is pulling the plug on Rights & Democracy, the independent agency that monitors human rights and promotes democracy abroad.
As first reported by The Huffington Post Canada, the agency -- created in 1988 by Brian Mulroney's Conservative government -- will be shuttered permanently, Foreign Affairs Minister John Baird confirmed Tuesday.
"For some time, the many challenges of the International Centre for Human Rights and Democratic Development (also known as Rights and Democracy) have been well publicized," Baird said in a statement.
"It is time to put these past challenges behind us and move forward."
There were public clashes with new board members appointed by the Harper Government who challenged grants the agency made to organizations which were critical of Israel's human rights record.
A new chairman, university professor Aurel Braun, suggested some of the organizations that had received grants without his knowledge were linked to terrorism.
After a tense board meeting two years ago, Rights & Democracy's president Rémy Beauregard died of a heart attack.
Employees revolted, telling Braun they had no confidence in him and urging him to resign.
In the House of Commons Tuesday, NDP MP Helene Laverdière said the Conservative government was responsible for creating the problems at the agency by making partisan appointments and attacking its respected director, Beauregard.
"In short, they poisoned the organization and now today they decided to kill it," she said. "The problem is that they created those problems!"
Liberal MP Caroyn Bennett said the cut to Rights & Democracy are another example of the Tories cutting funding to groups it doesn't agree with, such as the Canadian Council for International Cooperation (CCIC) and KAIROS.
"Having spent six years destabilizing and poisoning this once proud organization, the Conservatives have taken yet another step diminishing Canada's role on the international stage. When will this Conservative government end its ideological witch hunt?," she asked.
Baird responded that the promotion of freedom, human rights and democracy is being done abroad by Canadian diplomats and that Rights & Democracy's functions will be brought within the Foreign Affairs department.
"We think there have been a number of problems at this agency going back a number of years and it's time to turn the page and more forward," the minister said.
Staff at Rights & Democracy, which is headquartered in Montreal, said Tuesday morning that they had received no news from the Department of Foreign Affairs.
"We know nothing for now," said one staff member who asked not to be identified.
But by the afternoon, Pascal Zamprelli, a communications officer at Rights & Democracy had issued a statement on behalf of the organization saying it would respect the Government's decision to bring in legislation to repeal its statute.
"We will not comment on the decision. We will respect it," the statement said. "If so directed by the Board, we will proceed with a timely and organized wind down of our operations. Our staff will be treated fairly and respectfully."
Approximately 40 staff work at the organization.
Former board member Payam Akhavan told HuffPost he believes killing Rights & Democracy was the Conservative government's plan "all along."
"This seems to have been the plan all along: One of the Board members David Matas openly wrote during the crisis that Rights and Democracy should be terminated. This decision appears to be motivated by a narrow agenda and is yet another expression of Canada's disengagement and decline on the international stage," said Akhavan, who resigned from his position on the board because of concerns over the agency's direction.
Former NDP leader Ed Broadbent was the agency's first president and served for six years as its head. He told HuffPost it is a sad day for a once-fine institution.
"For many years, the president and members of the board, as well as staff, worked to produce a human rights and democratic development institution that was respected throughout the world. Regrettably, the most recent appointees as chairperson, and a number of the board members, abandoned completely its mission of independence in pursuing human rights. It took on many biased views, particularly but not restricted to issues of the Middle East, and did untold damage to its reputation and indeed, in my view, contributed to the death of Rémy Beauregard," Broadbent said.
"The current government must be held accountable for this because they not only appointed and re-appointed people responsible for the greatly diminished reputation of Rights & Democracy. My heart goes out to all those exceptional men and women who worked at the staff level for so many years."
According to its 2010-2011 annual report, the arms-length agency received $11 million in funding from the Government of Canada.
The cut to Rights & Democracy is part of the Department of Foreign Affairs and International Trade's deficit reduction action plan but was not specifically listed in last week's budget.
Like Huffington Post Canada's Ottawa Bureau Chief Althia Raj's reporter page on Facebook and follow her onTwitter for all the latest news from Parliament Hill.
althia.raj@huffingtonpost.com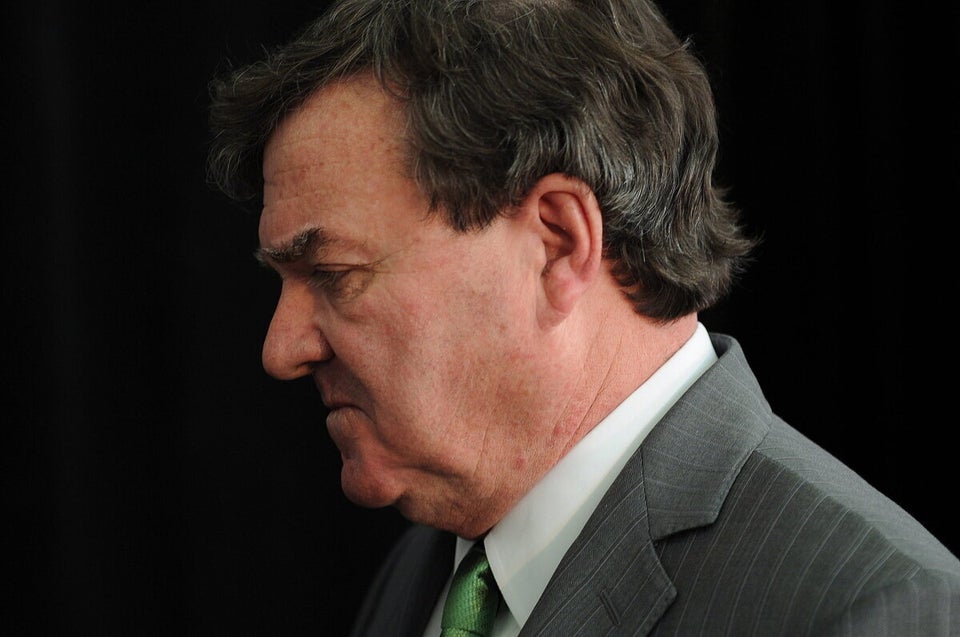 Canada Budget 2012 Highlights