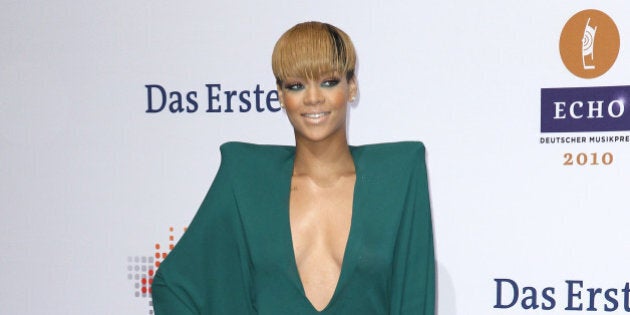 Things went wrong with the Baltimore high school student posted pics of herself to social media, which went viral and even attracted the attention of Drake's ex.
Using the hashtag #PromBat to make fun of Carter's outfit, cyberbullies were relentless in their teases and jabs and unfortunately, Rihanna joined in by posting a Twitter photo of herself wearing the jumpsuit with the caption "IG" beside the photo of Alexis wearing her version of the outfit, with the caption, "Real Life" and a sad emoticon.
RiRi also posted a side-by-side photo of Alexis with the Wu-Tang logo:
Needless to say, Alexis was not impressed.
"I was very offended," she told Fox Baltimore. "Why throw shade on it when you had on the exact same thing. The poses was different but the outfit wasn't."
"She don't love her fans like she says she does."
Fortunately, the teen said her outfit got a lot of praise at her high school dance. "Everybody was saying, 'Oh my god, I love it, it looks nice your body looks good it's different,'"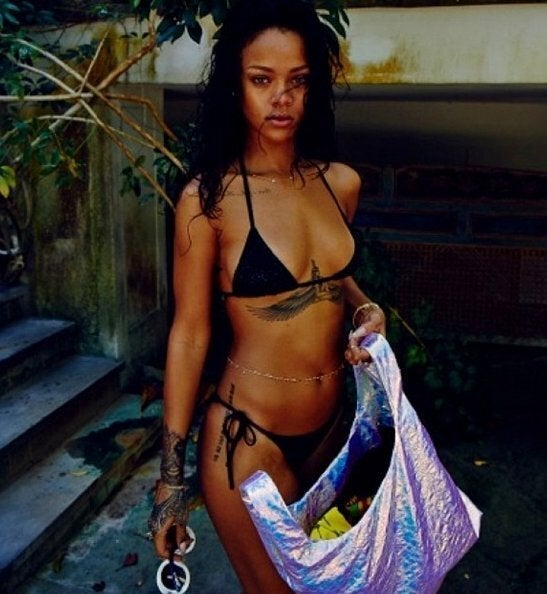 Rihanna's Hottest Instagram Photos