The 25-year-old singer got a bit cheeky on the photo sharing app on Wednesday, sharing a particularly closeup shot of her, erm, assets, and captioning the snap, "Snakes X Skin #snakeskin."
Rocking her natural short curls (we LOVE the new 'do, by the way), Chris Brown's ex posted several racy pics of her lounging poolside in the sexy string bikini, including one with her younger brother, Rorrey Fenty. (Kind of awkward, no?)
We suspect we haven't seen the last of Rihanna's backside yet. You do you, RiRi!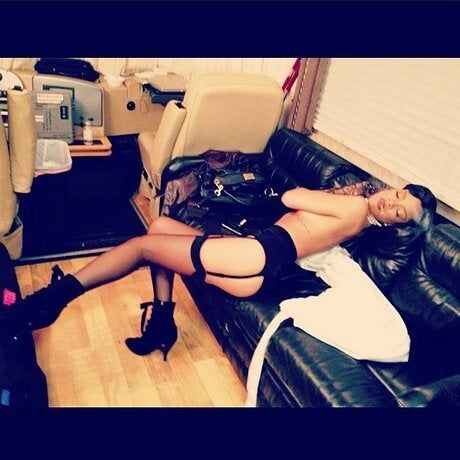 Rihanna's Most Outrageous Moments