Of course Rihanna looks amazing in grey hair. Of course.
Unfortunately, we can't read the accompanying text to the article because it's in German, but that's ok 'cause we care more about the cool pics, which have a neat sci-fi-punk desert feel.
In the spread, RiRi sports a white pearl-encrusted headpiece, a massive feather cape and bejewelled outfits that have a bit of a techno-goth feel to them.
The "Pour It Up" stunner obviously loved how the shoot turned out and posted a bunch of the images on Twitter.
The real question is: which pic are we going to use as our wallpaper?
See more of Rihanna rocking grey hair better than you here.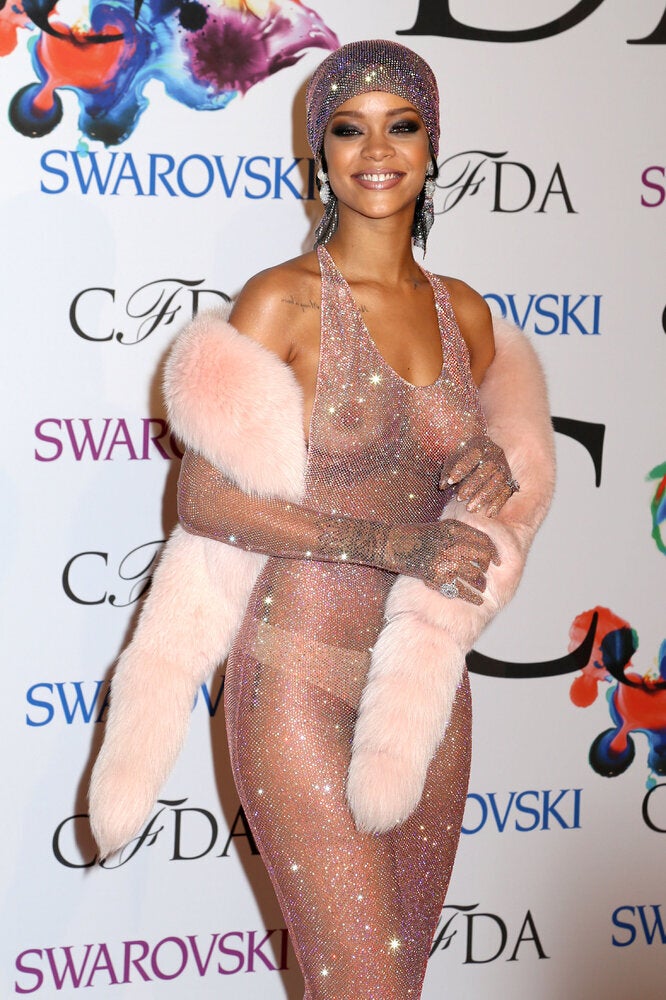 Rihanna's 100 Most Naked Moments