The "Stay" singer completed her look with strappy sandals and lots of silver rings and bangles. Unfortunately, Chris Brown's ex still had that mullet hairstyle, which she debuted on Instagram back in August. It's too bad the "Umbrella" singer doesn't change her hairdos as much as she changes her outfits!
"I think that Rihanna always looks so fresh," said Perry, "and I'm like, 'How do you do that? We all know how much pot you smoke!'" Only a BFF could get away with saying that!
So, do you like Rihanna's monochrome ensemble or do you prefer her more wacky outfits?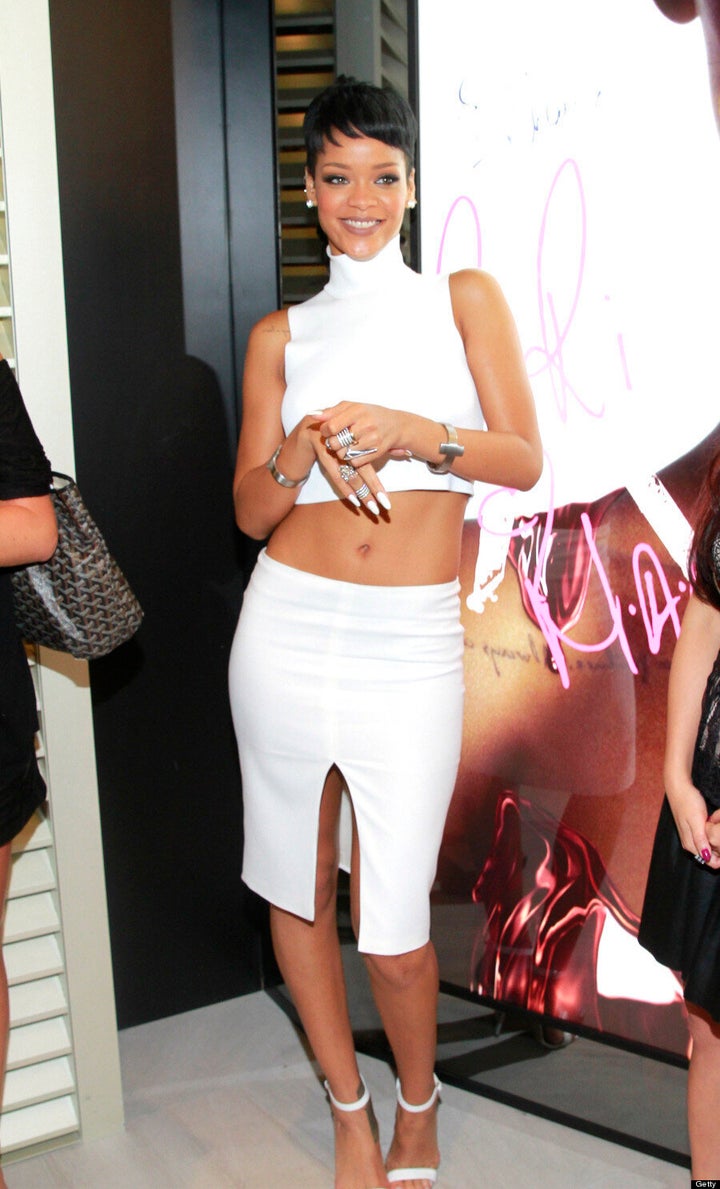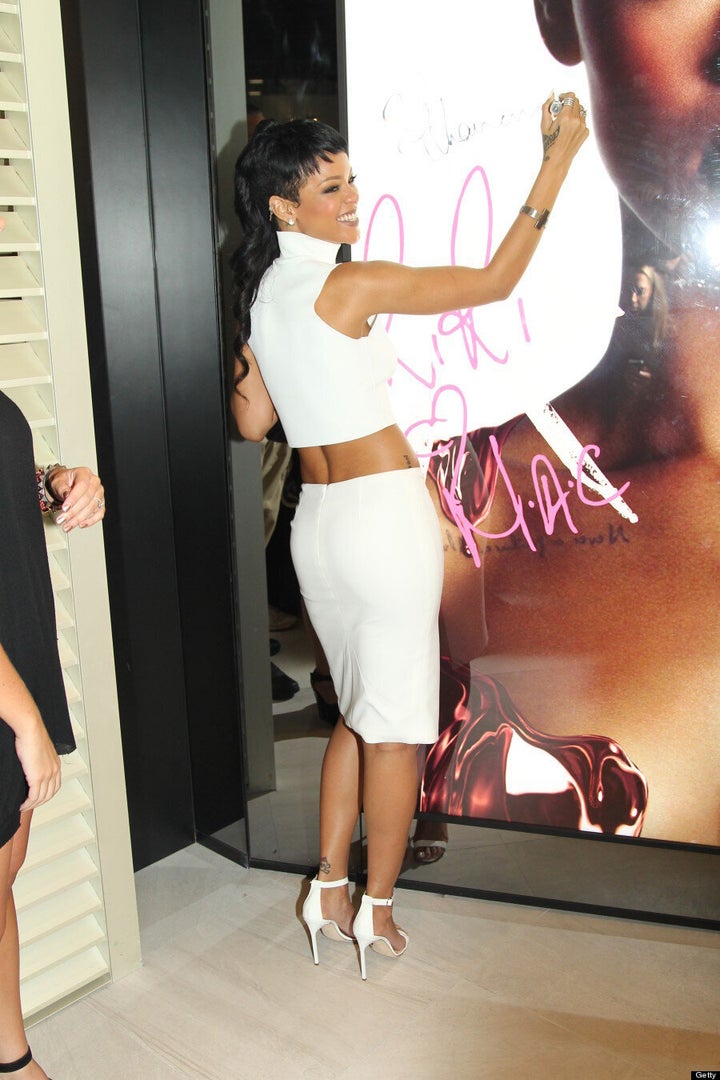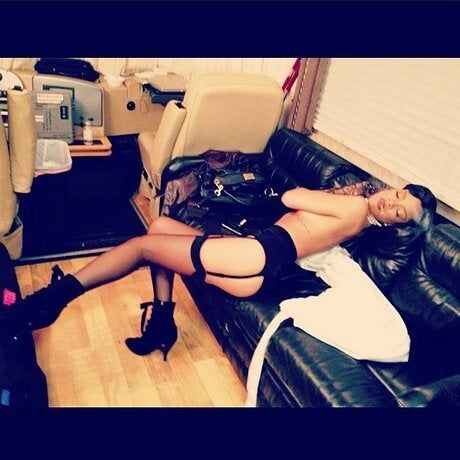 Rihanna's Most Outrageous Moments