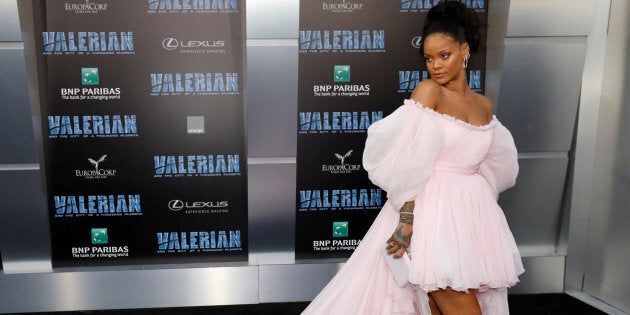 When Rihanna shows up on a red carpet, you can expect plenty of posts dissecting her dress, her shoes, her hair and her swagger.
What you don't expect, however, is someone smacking the label "plus-size" on the actress and singer.
Rihanna, for her part, had this to say in response:
Now let's get one thing straight: Rihanna is not plus-size. In fact, we were pretty sure Rose's piece was a joke at first — until she published a defense of it with assumptions about the star's weight and where she'd therefore fall on a sizing scale.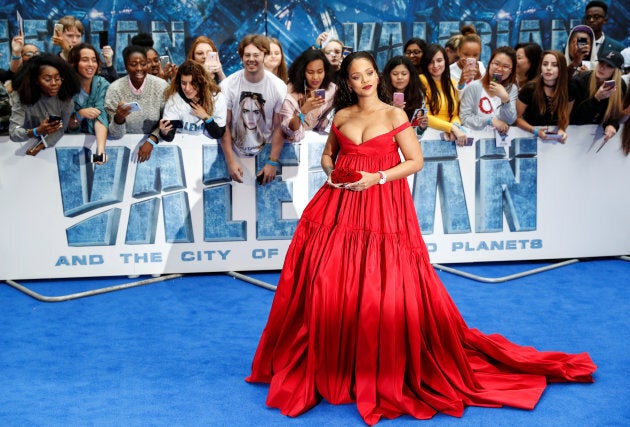 But labelling someone like Rihanna, who might have weight fluctuations, but generally fits into designer clothes and other items sold in your average department store as "plus-size" skews perceptions about the label, and what it means for people who actually fall into it.
As social media star Nana Jibril put it on Twitter:
There are plenty of women out there who are plus-size who would love to have more people who looked like them on red carpets, showing off styles they can emulate and outfits they can covet. But until Rihanna starts specifically wearing clothes that are for their bodies (and in the U.S., that's defined as size 14 and up), how about we hold off on inaccurately categorizing them?
We know it's redundant, since you have eyes and all, but instead of worrying about the size, let's just sit back and relish the gorgeous gowns Rihanna has been wearing on this promotional tour for "Valerian and the City of a Thousand Planets," and hope there's a lot more where that came from.
Popular in the Community