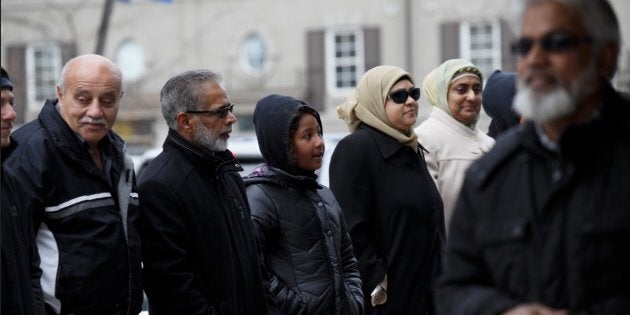 2018 was a year full of challenging stories, and as it ends, we're re-sharing some of the most important ones, along with our readers.

Happy holidays to you and yours, and wishing you a good start to 2019.
People from various faiths came together in a moving act of solidarity for the victims of the Tree of Life synagogue shooting in Pittsburgh on Oct. 27, as well as a show of strength and protection for Jewish people across Canada.
Numerous "Rings of Peace" were formed around Toronto synagogues on Friday night and Saturday morning, made up of multi-faith worshippers standing shoulder-to-shoulder and joining hands. The events were organized by the National Council of Canadian Muslims in partnership with mosques across the city.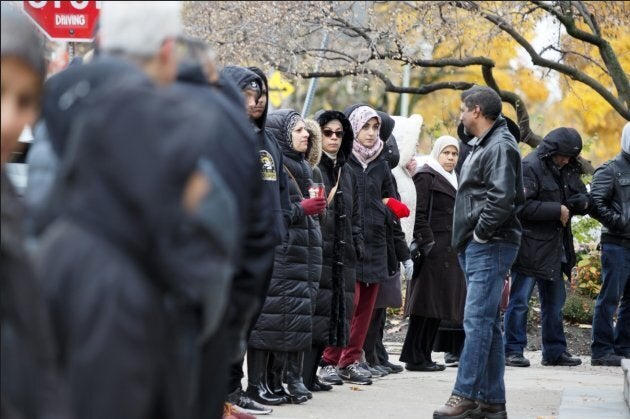 Farhad Khadim, one of the founding directors of the Islamic Institute of Toronto (IIT) and its current director of education, said that the gesture of solidarity extends beyond the protection of faith.
"It's about the sanctity of life," Khadim told HuffPost Canada by phone. "For everyone on earth, whether you are part of a certain religion or do not practice religion at all, a right to safety is paramount.
"It could be a mosque or a synagogue or a nightclub. It doesn't matter. Life is sacred."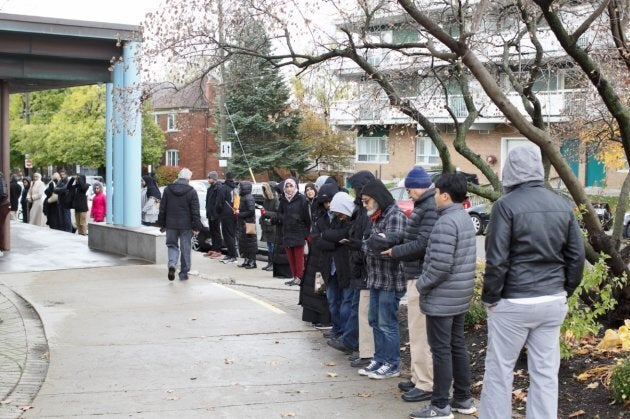 Khadim joined members of his mosque at Beth Sholom in York, Ont. early this morning. He recalled how he was hesitant to attend prayers at his mosque in the direct aftermath of the 2017 Quebec City mosque shooting, which claimed the lives of six worshippers and sent shockwaves throughout Canada's Muslim community.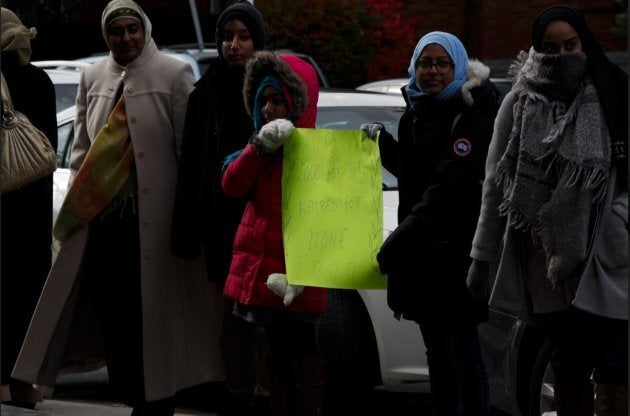 Khadim is especially sympathetic to survivors of terrorist attacks: his brother-in-law was killed in the Twin Towers on Sept. 11, 2001 in New York City. The trauma from such a horrific event will no doubt endure, he said, but it helps survivors to feel supported by the community.
"We want them to know that we will always be there for them," Khadim said. "We stand with them, shoulder to shoulder. None of us is as strong as all of us."
Keeping silent is not an option.Fehmi Kala, Embrace Islamic Society
Fehmi Kala of Embrace Islamic Society said he showed up at North York's Temple Emanuel because it's important for religious leaders to set a positive example.
"Statements by religious leaders easily encourage radical people to act negatively," he told HuffPost Canada in an email. "People from all level of life should .. act against hate speech and any kind of violence. Keeping silent is not an option."
"Killing people, specifically while they are praying, not only kills innocent people," he said. "It also kills our hope of future to live in peace and harmony in multi-faith & multicultural society."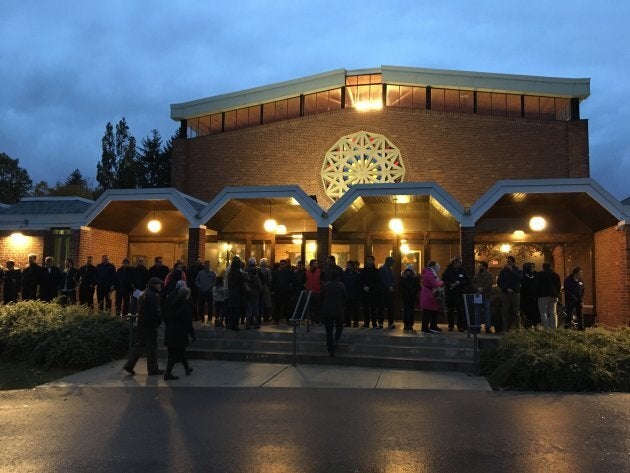 Members of Imdadul Islamic Jama'at, International Muslim Organization (IMO) and TARIC Islamic Centre also joined hands at Holy Blossom Temple on Saturday morning. One of the victims of the Pittsburgh shooting, Joyce Fienberg, was a member there.
Fienberg was married at the temple, which has over 6,500 members and is one of Canada's oldest Jewish congregations, and her confirmation photo is on its wall of honour.
The mosques arranged for buses to transport members to Holy Blossom. Over 300 people showed up, according to member Osman Khan. They were joined by members of several Christian houses of worship.
Demonstrators were equipped with umbrellas in case of inclement weather, Khan said, but were pleasantly surprised when the overcast skies cleared unexpectedly.
Vigils were held across the country to mourn the victims of the synagogue shooting. Story continues after video.
"The sun came out as soon as we stepped off the buses," he said. "We felt it was a blessing."
Rabbi Yael Splansky, the senior rabbi of Holy Blossom Temple, invited Khan to speak inside the synagogue. He considered it one of the great honours of his life.
"It was a very emotional moment for me," Khan said. "This temple was formed in 1856. Being asked to address the crowd in such a place, at such a moment, was incredibly powerful."
Khan was especially moved by the number of children and teenagers in the crowd. He said his 15-year-old daughter, who is not usually an early riser, insisted that her father wake her up so she could join him at the synagogue. She also addressed Holy Blossom Temple worshippers.
"We are Muslim by faith but [my daughter] attends a Catholic school and now has been welcomed into a synagogue," Khan said. "We told the youth there today: 'We have started the process, but it's up to you to continue the work for generations to come.'"
With a file from The Canadian Press