It seems reaching the Olympic-level stage of sport still doesn't distance athletes away from sexism — even in 2016.
In Rio de Janeiro, world-champion athletes and sport commentators — who also happen to be women — have faced offensive slights about everything from their choice of summer dress, to the gold-medal "catfights."
Credit for their accomplishments has also been thrown to the men in their lives, too. (Yes, for real.)
On Sunday, The Chicago Tribune identified U.S. medallist Corey Cogdell-Unrein's as the "wife of" a not well-known NFL player.
"Corey Cogdell, wife of Bears lineman Mitch Unrein, wins bronze in Rio," read the headline about the Olympic trap shooter.
On the same day, Kosovar judoka Majlinda Kelmendi made history by winning her country's first-ever Olympic medal — and a gold one, no less.
But a BBC commentator called the final between two world-champion athletes a "catfight."
This, about a sport that rewards points for throwing, grappling, and pinning competitors.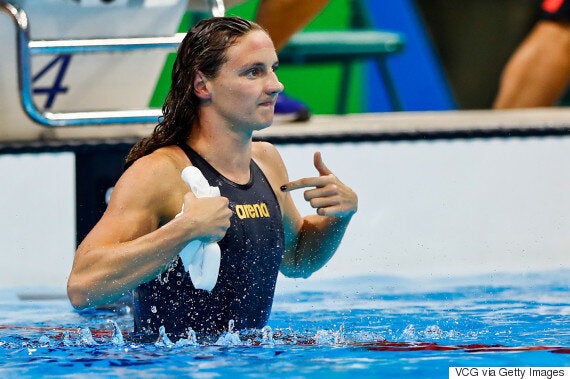 Katinka Hosszu of Hungary celebrates winning gold and a new world record in the women's 400-metre individual medley on Aug. 6, 2016 in Rio de Janeiro, Brazil. (Photo: VCG/VCG via Getty Images)
Criticism also dogged NBC commentator Dan Hicks after he credited Hungarian swimmer Katinka Hosszu's husband as the man "responsible" for her gold-medal win on Saturday.
Hosszu's husband Shane Tusup is also her coach.
Hicks defended his on-air remarks by saying it's "impossible to tell Katinka's story accurately without giving appropriate credit to Shane," adding that's what he was "trying to do."
Nothingburger furor over dress
In Rio, female sports presenters are also being targeted repeatedly for what they wear on-air.
Viewers made snide comments about seeing flashes of Skelton's thigh on their screens, despite her male co-presenters also wearing shorts.
And, of course, there's the obvious point that seemed to have been overlooked by critics:
Bring on the 13 remaining days of the 2016 Summer Games.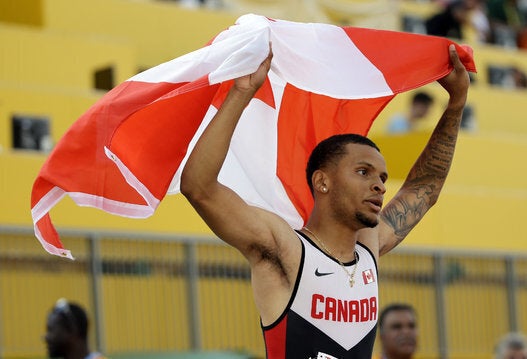 Canadian Athletes To Watch At Rio Olympics 2016