Food waste is a problem everywhere from your own kitchen to the Rio Olympics' cafeteria. But while you deal with the former, famed Italian chef Massimo Bottura is in Brazil, trying to turn the Games' garbage-bound "surplus" food into gourmet meals for Rio de Janeiro's poorest residents.
The New York Times reports that a single meal to feed the Olympic Village's 18,000 athletes, coaches and officials requires 250 tons of ingredients. Given there are three meals a day and 17 days of competition, Bottura told the Times he saw "an opportunity to do something that can make a difference."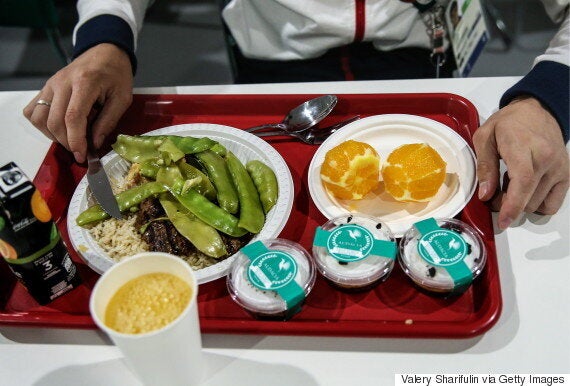 Lunch in the Olympic village canteen ahead of the 2016 Rio Games. (Photo: Valery Sharifulin\TASS via Getty Images)
"This is not just a charity; it's not just about feeding people," he added. "This is about social inclusion, teaching people about food waste and giving hope to people who have lost all hope."
Food waste is a global problem with 30 per cent of all food going uneaten and 800 million people going hungry. In Canada, food waste is even higher at 40 per cent — which equals $31 billion worth each year.
The ingredients that Bottura, Hertz and their fellow volunteer chefs -- including foodie celebs Alain Ducasse and Joan Roca -- are using have all been donated by the Games' catering companies. It's food that would have otherwise gone straight to the dump.
According to Reuters, they are aiming to make 5,000 meals a day through to September 18 when the Paralympics wrap up. Then the plan is for the restaurant to continue on as a social enterprise.
As part of his ongoing "Food for Soul" project, Bottura has previously fed the homeless and refugees at his "upscale soup kitchen" in Italy during Expo Milan.
This past spring he went to Montreal to teach others how to turn food waste into gourmet meals.
"We try to involve all the best chefs in the world, to get together with them, share these ideas, and build the future by fighting waste," Bottura told CBC News in May. "To build a better future, to build dignity, because it's not just about a soup kitchen."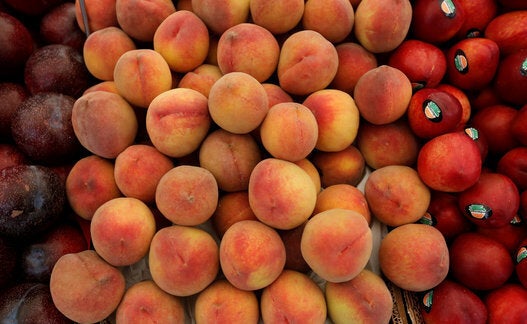 Reducing Food Waste Through Technology