Americans don't always prefer Canadian broadcasts to their own.
But when they do, it's the opening ceremony of the 2016 Olympics in Rio.
"These opening ceremonies will be a celebration of Brazilian culture, of Rio, of the pageantry, of the excitement, of the flair this beautiful nation has," NBC Sports chair Mark Lazarus was quoted saying.
"We think it's important that we are able to put that in context for the viewer so that it's not just a flash of colour."
Sure, NBC may have avoided that, but it couldn't dodge the anger that arose on social media.
Others actually suggested watching the opening ceremony on CBC, the official Games broadcaster in Canada.
Then again, CBC wasn't blameless either.
Let's make a deal, America: You can watch our Olympic broadcasts if Canadians can access U.S. Netflix without any trouble.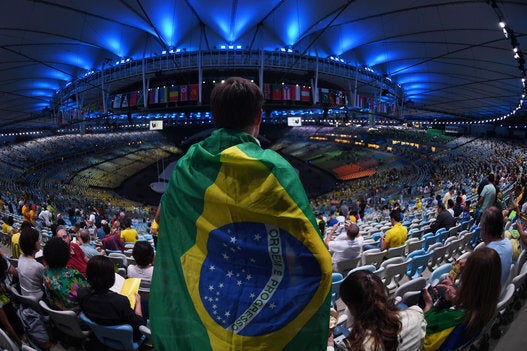 Rio Olympics 2016 Opening Ceremony