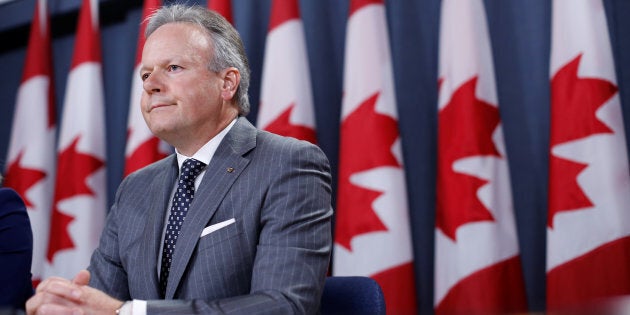 The Bank of Canada's move this week to raise the target for its overnight rate to 0.75 per cent from 0.50 – the first hike in seven years – may be cause for concern for some Canadians. But should it be? Are more increases in the offing? What does it all mean? How will it affect you?
Two of the most telling comments in the statement by the Bank of Canada were, "The current outlook warrants today's withdrawal of some of the monetary policy stimulus in the economy"; and, "Future adjustments to the target for the overnight rate will be guided by incoming data as they inform the Bank's inflation outlook, keeping in mind continued uncertainty and financial system vulnerabilities."
"The first statement tells us that they are very much looking to further rate increases when they state they plan to 'withdraw monetary stimulus,' but the second statement tells us that they are still not very confident in their ability to do so," says Calum Ross, wealth planner, The Mortgage Management Group, Toronto. "The fact remains that while the output gap (an economic measure of the difference between the actual output of an economy and its potential output) may be closing – all three key measures that the Bank of Canada uses for inflation control are low."
"Low rates will be here for a long time to come. Neither our government nor Canadian consumers can afford too much of an increase too fast – they are both in far too much debt."Calum Ross
The BoC is trying to strike a balance between easing Canadians off a growing dependence on low interest rates and not shocking the economy too much. While there may be future rate increases, they will likely be slow and gradual.
"Low rates will be here for a long time to come," says Ross. "Neither our government nor Canadian consumers can afford too much of an increase too fast – they are both in far too much debt."
Canada recorded a government debt equivalent to 92.30 per cent of the country's gross domestic product in 2016, compared to an average of 77.76 per cent from 1980 to 2016, he points out. "The government needs low rates almost as much as consumers. Even more so when you consider the deficits being run."
And believe it or not, rising interest rates – at least in this example – are a positive sign that the economy is doing well.
"Our economy is creating jobs, and if GDP growth for 2017 does indeed reach 2.8 (as per the Bank's forecast), that's great news."
With this increase in interest rates and the recent Ontario Government Fair Housing Plan, governments need to be very cautious about the cumulative impact of intervention in the housing market going forward. With both sales and prices slipping recently in the GTA, federal, provincial and municipal governments should think carefully about further measures to reduce demand for housing.
Ontario realtors would like to see governments put more focus on bringing more supply into the market, specifically "missing middle" type housing such as townhomes, stacked townhomes and duplexes – and speeding up the approvals process.
The best long-term solution to give growing families and millennials a shot at affordable homeownership is to increase housing supply and choice in the marketplace.
– Tim Hudak, CEO of the Ontario Real Estate Association
If the Bank of Canada indicates another raise in its key interest rate again before the end of the year, we anticipate more buyers will enter the market to take advantage of existing rates. In this case, the raise will negatively impact housing affordability moving forward, particularly in markets already struggling with affordability, such as Vancouver and Toronto.
However, if the Bank of Canada doesn't raise its key interest rate again before year-end, we don't anticipate this hike to have a significant long-term impact on the real estate market.
– Elton Ash, Regional Executive Vice-President, ReMax of Western Canada
Follow HuffPost Canada Blogs on Facebook