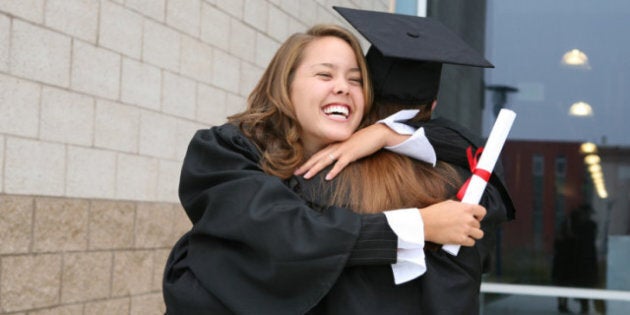 Marc and Craig Kielburger are the co-founders of Free The Children and Me to We, a social enterprise. They are authors of "The World Needs Your Kid: Raising Children Who Care And Contribute," with journalist Shelley Page.
When does a child become an adult? At puberty? When they get their driver's license, when they start their first job, or when they leave home for university?
Indeed, the transition to adulthood isn't as clear as in the middle of "Hakuna Matata" in The Lion King. But there are ways to mark key milestones in the evolution from child to adolescent to adult that will set your kid on a positive path toward independence.
In eastern Africa, rites of passage for teenaged Maasai boys include a series of physically painful trials to hone their mental strength and endurance. Traditionally in their final test, they are sent into the wilderness to fend for themselves until they return having killed a lion. Only then are they deemed ready to meet all the challenges and responsibilities of adulthood in the Mara.
North American teens don't need to endure burning embers and fire ant stings to prepare for adulthood, but as anthropologist and psychologist Mary Pipher says in her book "Reviving Ophelia":
"As a culture, we could use more wholesome rituals for coming of age. Too many of our current rituals involve sex, drugs, alcohol and rebellion. We need more positive ways to acknowledge growth, more ceremonies and graduations. It's good to have toasts, celebrations and markers for teens that tell them, 'You are growing up and we're proud of you.'"
Psychologist David Baum, who specializes in life transitions, explains that teens crave responsibility but are treated like "adults-in-waiting": too young for challenges or to fight for their beliefs. He points out that they are on the receiving end of everything -- homework from teachers, instructions from parents, pressure from peers -- and they need opportunities to have agency over their own lives.
These rites of passage can start from a very young age – small responsibilities like household chores, or deciding what to eat for lunch – and lead gradually to major challenges like volunteer trips overseas or a gap year between high school and university.
In the middle, make them responsible for maintaining their own bicycle or caring exclusively for the family pet. Consider letting your kids plan and lead a family outing, or be wholly responsible for the family meal once a week (getting the groceries, then making and serving the meal).
Craig's journey included Scouts, with winter hikes and sleeping in carved-out snow caves, and of course that first trip to south Asia at age twelve. Marc's entailed volunteering in a last-chance program for high-school dropouts while he himself finished his credits in night school, followed by a trip to Thailand to volunteer in an AIDS hospice after his first year of university.
The key as parents is to make room for your kids to take on responsibility and to struggle with the challenges. Encourage them to explore the unknown, to take on difficult projects and to confront what they fear. Be around when they fall, help them process the lessons, and celebrate when they succeed – for the small things as well as the big things.
Here are a few tips we've learned from speaking to some of those young adults about the important milestones in their lives: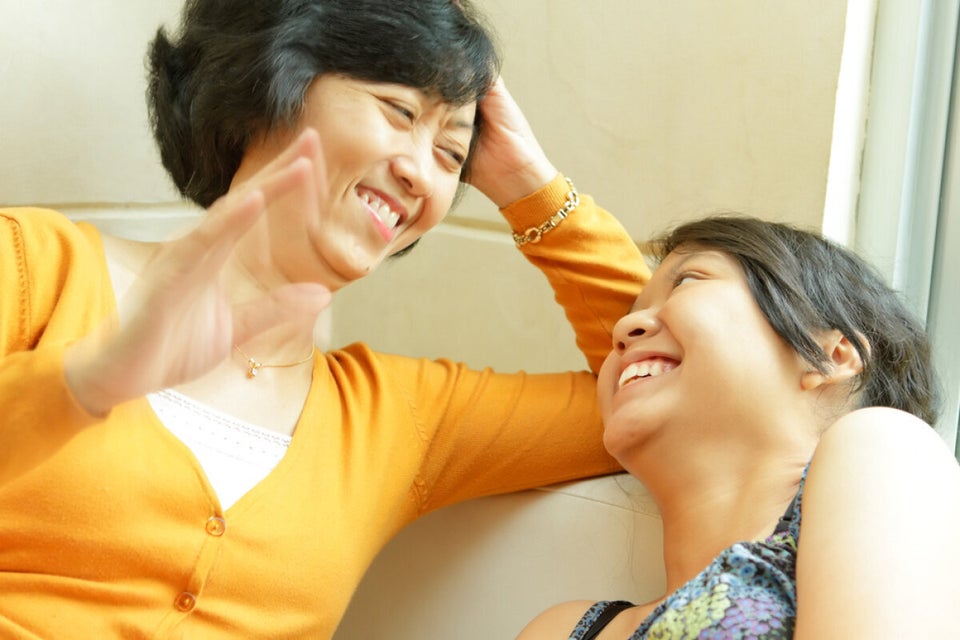 Notice the small changes in your kid's life. Regular, casual communication about their lives and their many awkward, confusing transitions allow you both avoid the "big talk" when something huge comes down the pipe. Watch for signs of joy, stress, anxiety or depression that happen during times of major change.
What better way to learn responsibility outside of the home? It doesn't have to be fancy, but it should be an opportunity to take direction, set objectives and meet them. Celebrate milestones -- when they get the job, promotions, pay raises. Earning and managing their own money is a key skill to develop early and gradually.
Honour your children as they age by marking milestones and passages in a symbolic way. For example, celebrate the end of each passing school year with a pizza party with friends, or a family outing planned by the graduate.
It takes more than a holy hand grenade à la Monty Python to take a "Hero's Journey", which, according to influential American mythologist Joseph Campbell entails separation, initiation, and return. Think Luke Skywalker (whose story was heavily inspired by Campbell's work), The Matrix's Neo, or even The Lion King's Simba --heroes who started out as ordinary young people with a destiny but neither confidence nor skills.
Craig had to leave behind our parents to visit south Asia at age twelve, when he found a guide and mentor in Alam Rahman -- a Bangladeshi-Canadian university student who told Craig: "Your greatest teacher is the world around you. Take time to look at it." Today, Craig divides his life between pre-Asia and post-Asia -- a trip that inspired him at a very young age to re-evaluate his life and the contribution he hoped to make.
Your kid doesn't have to travel to the other side of the world: a solo bus ride or grocery run can work. The key is that it has to be done on their own, it has to be hard enough that they meet and overcome challenges, and to work at it if they don't at first succeed.
The gap year is a rite of passage for British youth between high school and university – a year away from school during which they work, travel or volunteer. They gain real-world experience and perspective that they couldn't get in a classroom, and better insight into themselves and their interests.