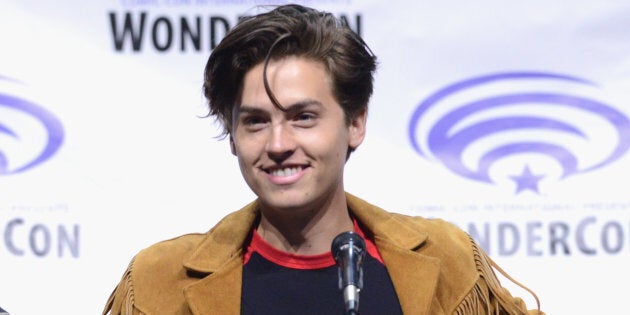 Cole Sprouse, who plays Jughead Jones on the Archie Comics-inspired series "Riverdale," had an altercation with a busker in Vancouver during filming on Wednesday night.
In a YouTube video of the confrontation, Sprouse can be seen asking the busker if she can stop playing for an hour while the cast and crew film.
Castmate Lili Reinhart, who plays Betty Cooper, is also captured in the frame.
"We can't film anything. I know you're asking for compensation. We're asking simply for an hour," Sprouse is heard saying.
The busker Megan Regehr, who performs under the stage name is Babe Coal, tried for a compromise by asking for money.
Sprouse then turns back to the crowd gathered him and said the crew notified the city in advance that they would be filming at that location.
"Just in case you guys don't know how this thing works, this is one of the secrets of film production. We give a location to the city and then some scam artists come out —" he begins, before being interrupted by Regehr.
"You guys came into where I perform [regularly]? So you can't call me a scam artist because you guys came into where I perform," Regehr responded.
Sprouse begins to walk away, before pausing to remind her that he only asked her to stop for an hour because she was delaying filming.
"You guys are cheap. You guys are so cheap. And rude. And interfering," Regehr calls out as Sprouse walks away.
Another video, taken later, shows Sprouse breaking one of Regehr's CDs in half while his fans cheer.
The incident happened on a busy strip of downtown Vancouver on Robson Street in front of the city's art gallery.
According to Postmedia, comments from witnesses suggest Regehr had continued performing with an amplified microphone after Riverdale's crew had asked her to stop so they could film.
Sahara Dosanjh, who filmed one of the videos said the crew initially offered to pay her, but the amount she asked for was too high.
"They refused so she kept playing louder and stayed longer than usual – she was supposed to leave at 10, but stayed until 11," Dosanjh told the news outlet.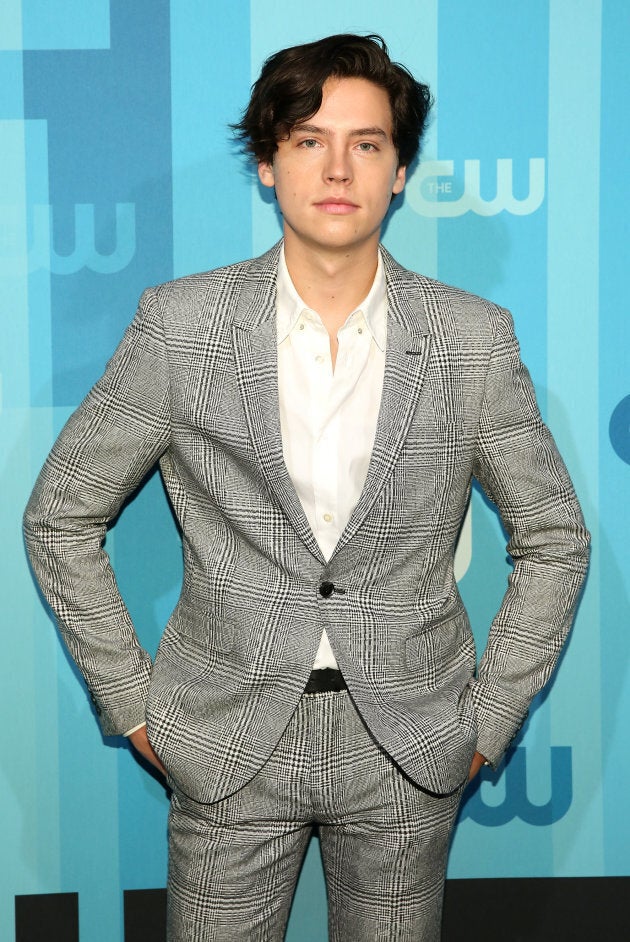 Vancouver bylaws state buskers cannot perform after 10 p.m. and cannot stay in one spot for more than an hour.
After the incident, Regehr tweeted that she was detained by the police.
She also said that she had complied with a crew member who initially asked her to lower the volume of her microphone
"Before I could perform it took over 20 minutes to set up and sound check, I then began to perform building an audience," she explained in a social media post. "After a few songs a sound person from the show came out, waited for my song to end and then asked me if I could turn down my volume a bit."
After she lowered the volume, two more crew members told her to leave or they would call the police, she said, which is when she asked to be compensated.
She also accused Sprouse of using his fame to bully and abuse her.
Vancouver police told CKNW Regehr wouldn't compromise when police tried to rectify the conflict. No one was arrested, but police have made note of the incident in case Regehr develops a pattern of behaviour that may suggest an intent to block others from lawfully using public property.
Regehr tried to sue the City of North Vancouver for $140,000 in potential lost income for an unrelated noise bylaw incident, according to The Georgia Straight.
Filming for the second season of "Riverdale" continues to March 21 next year.