Electric cars seem like an obvious way to reduce carbon in the atmosphere. After all, gas-powered Canadian cars, trucks and motorcycles spew out about 88 million tonnes of greenhouse gas emissions a year while our southern neighbour's vehicles are responsible for 670 million tonnes, or one-fifth of all U.S. emissions.
The problem with electric cars, though, is how to keep them charged when we can't even go a day without our smartphones running out of juice.
Well, the U.K. may have the solution: "dynamic wireless power transfer," or in human-speak, an electric recharging road.
Highways England will begin testing wireless recharging lanes for electric cars and other "ultra low emission" vehicles like plug in hybrids to fill their batteries without having to worry about charging stations.
The cars and trucks will be fitted with wireless technology and coils that can receive and generate electricity from electromagnetic fields created by cables buried under the test track. It will work basically like wireless phone chargers.
"The potential to recharge low emission vehicles on the move offers exciting possibilities," said Transport Minister Andrew Jones in a press release. "The government is already committing £500 million ($1.025 billion) over the next five years to keep Britain at the forefront of this technology, which will help boost jobs and growth in the sector. As this study shows, we continue to explore options on how to improve journeys and make low-emission vehicles accessible to families and businesses."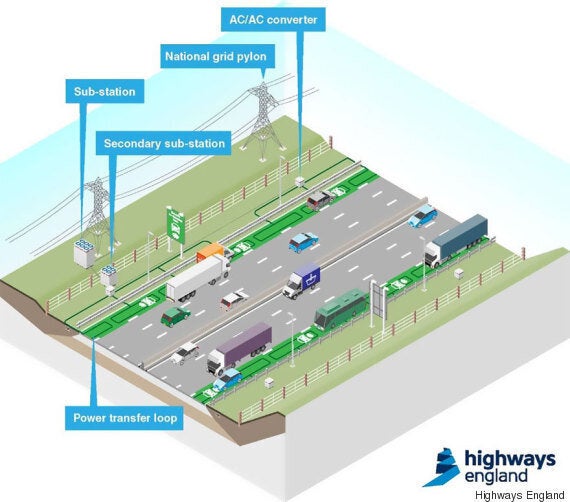 Highways England's Mike Wilson added that the off-road trials of wireless power technology "will help to create a more sustainable road network for England and open up new opportunities for businesses that transport goods across the country."
The feasibility tests, set to begin later this year, are expected to run 18 months before testing would begin on real roads. In the meantime, the U.K. government has also promised to install plug-in charging stations every 20 miles along its major motorways.
Global News reports that a similar technology is already in use in the South Korean town of Gumi "where there is a seven-mile stretch of road that charges electric buses as they pass over it."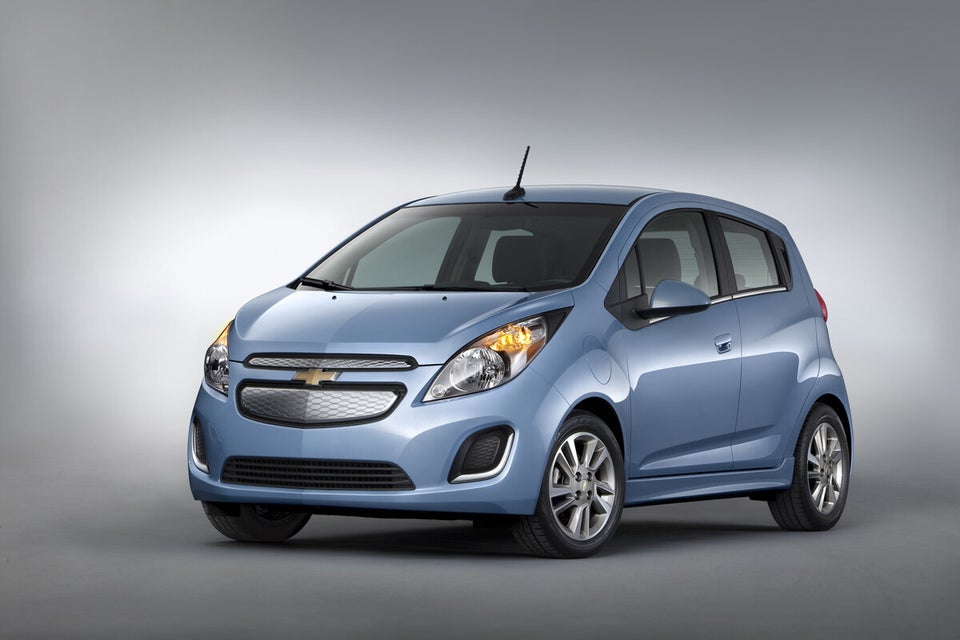 Most Efficient Electric Cars
Popular in the Community