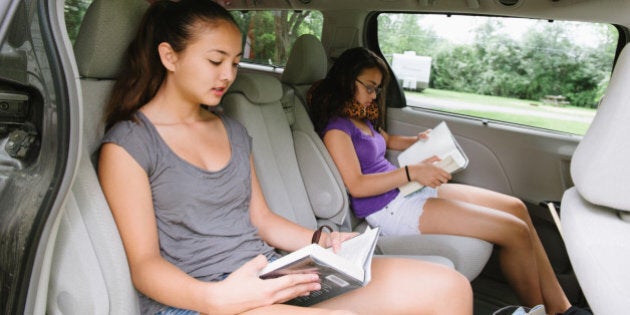 Road trips are easily one of the coolest things you can go on as a kid: new places, quests, and stories to tell. The destination is just one part of the trip; the journey to it can be just as grand. In a perfect world, that is true. The reality is one of kicked seats and endless sing-alongs. There must be a better way… right?
Forget Punch Buggy and Eye Spy and quell general boredom by passing the time on the ride to awesome with a good book. (Not you; the books are for the kids. You need to keep your eyes on the road!) We've found a selection of travel-ready books that range in reading comprehensive and ease for maximum entertainment. They can take up a few minutes of time, can be passed between siblings, or, if it's that good, get your kid so engrossed that when you arrive at your stop they will hardly believe how much time has passed.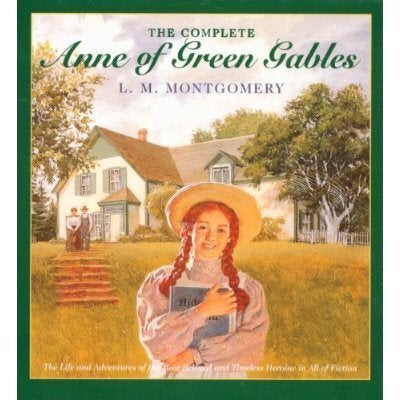 Road Trip Reading: Car Friendly Books to Keep the Kids Occupied
This Canadian classic is a delight on the road. It is a charming story of orphan Anne that is woven through the magical bits of Nova Scotia to Prince Edward Island. Full of imagination and adventure, Anne's glibness and creativity in the novel can help get the wheels turning for your child about what kind of adventure they'd like to go on.
If ever there was a book to weave through cities, towns, and become a beacon of shiny Canadian goodness, it is M is for Maple. To help quell the toddler/early reader set and their squirminess in the car, this book can be part of a group family activity, learning the alphabet, or a solitary endeavour in the hope to effortlessly attain silence in the car.
Another for beginner readers in the family, Scaredy Squirrel tells the story of a squirrel who will not leave his tree in case something menacing lurking nearby comes along. The book is short and sweet and has quickly become beloved. But why stop with just one Scaredy Squirrel book? With a good sized collection written author Mélanie Watt, this wily squirrel's adventures can keep kids long occupied on the car ride.
Franklin is like your favourite blanket or piece of clothing as a child: this beloved turtle is familiar and comforting and always there. Take a stack of Franklin books on your journey; beginning with Franklin in the Dark and branching out to other tales of happiness and adventure, and see which lessons your young readers pick up along the way.
This ultimate Canadiana children's book is a breeze to read in the car, but leaves a lasting impression. The story of a boy who grows out of his favourite Canadiens sweater and is gifted a jersey from the rival Maple Leafs is a staple in the collection for any sports fan. Who says hockey is just for the winter anyway?