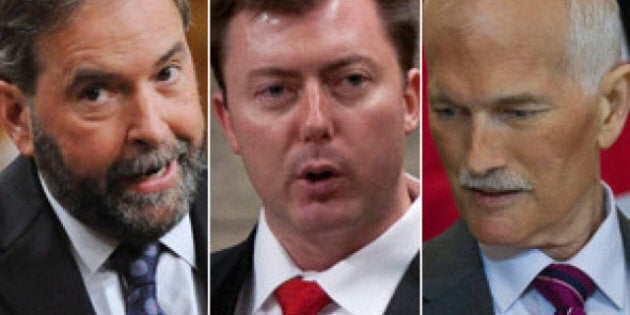 UPDATE: MP Rob Anders has apologized for his comments in iPolitics. His full statement:

"My comments in iPolitics with respect to Mr. Mulcair and Mr. Layton were insensitive and inconsiderate. I apologize to Mr. Mulcair and to Mr. Layton's family," the MP wrote.

Layton's widow and fellow MP, Olivia Chow, spoke to the media on Monday afternoon and said she accepted Anders' apology and said there was no dissension among her caucus. She has not received a call or personal note from Anders but has read his statement and said that she would go over and speak to him later this afternoon.

Chow noted that Mulcair like all NDP MPs "loved Jack." She also said that "unity and loyalty is in [the party's] DNA."

"Let's put away all the conspiracy theories and move forward," Chow said. "This is all negative energy."

Chow also invited Mr. Anders to donate money to an upcoming cancer fundraising run, she will be participating in.

"I'm glad that he decided it wasn't the most sensitive thing to say," she said to the media.
STORY CONTINUES BELOW SLIDESHOW