Rob Ford has said a "minor setback" in his personal life was behind the release of a video this week showing him ranting incoherently and swearing in Jamaican patois.
But the Toronto mayor insisted at a press conference at city hall on Wednesday that his private life does not interfere with his job and shouldn't impact the work of his fellow city councillors.
"I'm a human being. The same as every one of you. And I'm entitled to a personal life. My personal life does not interfere with the work I do day in and day out for the taxpayers of this great city," he said. "Monday was unfortunate. I had a minor setback. We all experience these difficult bumps in life."
Ford told reporters he would only respond to questions about Toronto's budget, but quickly stormed away.
The mayor admitted this week that the bizarre clip, posted to YouTube on Tuesday, was filmed at a fast-food restaurant the night before. He also confessed he had been drinking.
Ford had vowed he was finished with alcohol after admitting in November to having smoked crack cocaine "in a drunken stupor."
Earlier on Wednesday, Ford got into a scuffle with members of the media after he charged through dozens of reporters and cameramen at city hall in an effort to avoid talking about the embarrassing clip.
The mayor emerged from an executive committee meeting to find journalists crammed in a narrow hallway leading to his office. He ignored questions about alcohol, illegal drugs, and Lisi and, in no time, grew frustrated with reporters.
The mayor started pushing his way through the throng of journalists and sparked a shoving match by grabbing a photographer's lens.
"Stop pushing me man!" Ford yelled.
After the commotion, a Ford staffer scolded journalists for creating a dangerous health and safety hazard.
The Toronto mayor also got physical with photographers outside his home in October after bombshell documents were released saying a video showing Ford smoking what appears to be crack cocaine had been the focus of a police investigation.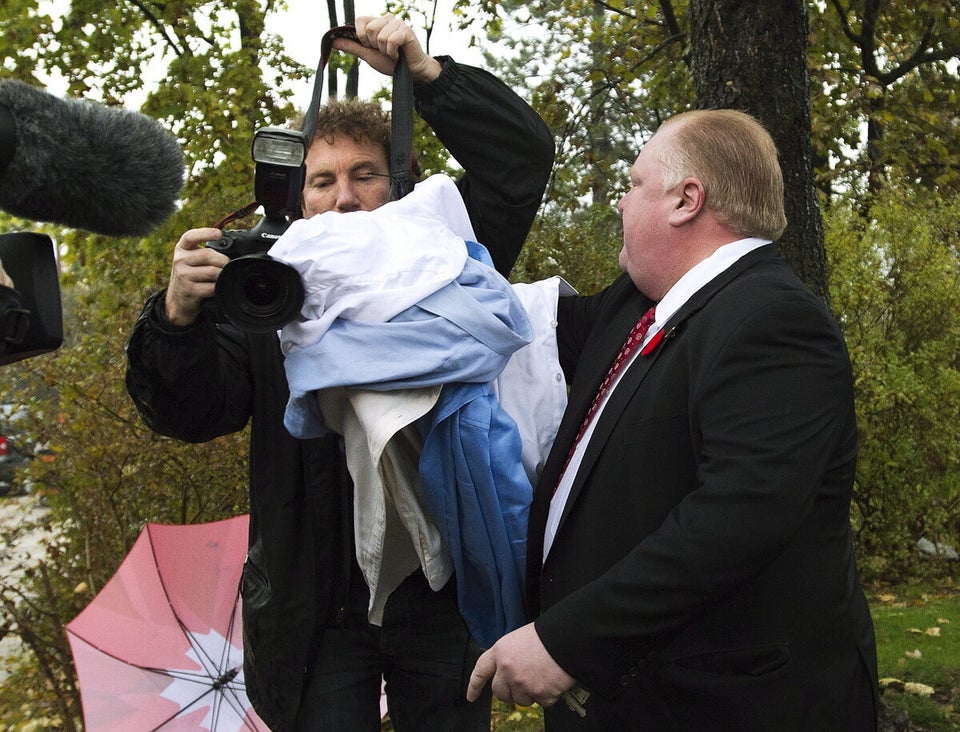 Rob Ford Shoves Photographers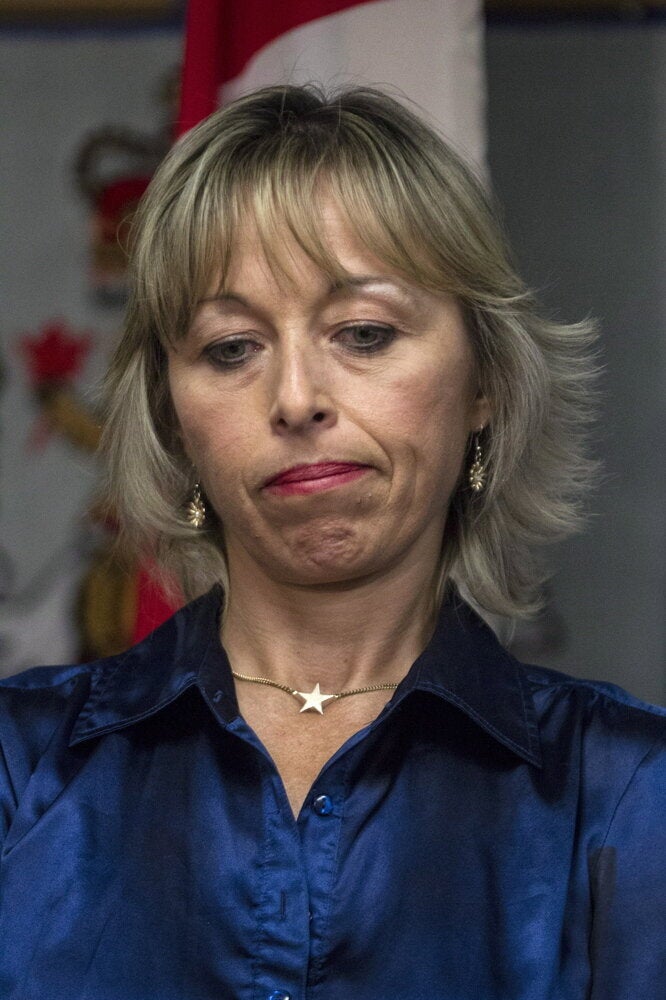 Renata Ford, Wife Of Toronto Mayor