The Toronto city councillor and manager of his brother's re-election campaign told The Toronto Sun Monday that the upcoming attacks on challenger John Tory and likely candidate Olivia Chow will be like something out of a movie.
"When the snow melts – have you ever seen Braveheart when the guys are coming over the hill? That's going to be Ford Nation coming at these guys," Doug Ford told the Toronto Sun's Don Peat.
The Sun's front page on Tuesday featured a Photoshopped image of Rob Ford sporting the same blue and white war-paint Mel Gibson wore in his portrayal of Scottish national hero William Wallace.
But the fact that Wallace was tortured, disemboweled and beheaded by King Edward I led many to take to Twitter Tuesday to question if Doug Ford saw the end of the 1995 movie.
Others found it curious Doug Ford would reference a film that starred someone whose career took a nosedive after several high-profile, booze-fueled outbursts.
And others wondered about the Ford brothers' penchant for odd comparisons.
But while the Fords paint themselves as underdogs in this fight, a Toronto group is raising money to remind voters about their deep pockets.
A new crowdfunding campaign seeks to raise $5,000 to erect a billboard reminding Torontonians that Rob Ford is probably worth millions, thanks in large part to his late father's label printing company.
While it's not clear exactly how much the mayor has in the bank, public records analyzed by The Globe and Mail's Greg MacArthur revealed Rob Ford and his family are "far better off than your average Canadian."
Torontonians head to the polls on Oct. 27.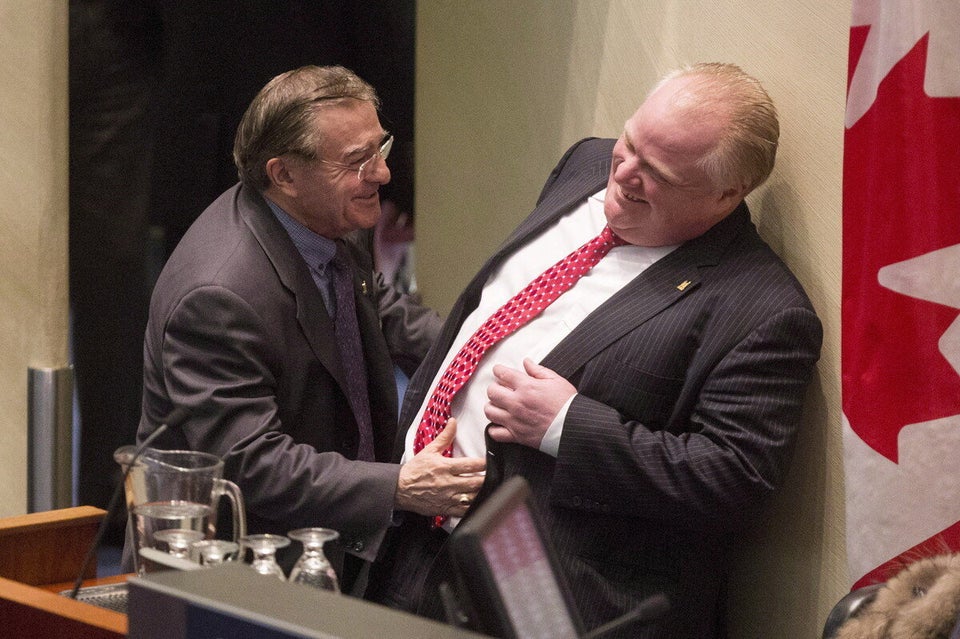 A Brief History Of Rob Ford Apologies
Popular in the Community