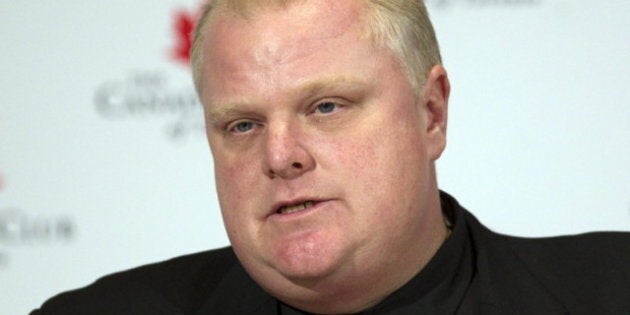 I'm concerned that what I'm about to say may turn me into a social pariah, but here goes nothing: the City of Toronto, with a $774 million structural deficit, may indeed have to close a library branch or two.
Why? Well to quote Colonel Mustard from the movie version of Clue: "This is war... casualties are inevitable. You can't make an omelette without breaking a few eggs." Oddly enough the Toronto Public Library doesn't own a copy of the movie Clue in its collection -- surprising considering it does have over 32 million Books, CD's and DVD's in circulation as it handles over 18 million visits annually.
But before I raise the wrath of the 35,000 Torontonians who've signed the petition: Keep Toronto's Libraries Open and Public, I will also say that perhaps we do NOT need to close any of our beloved libraries.
To close or not to close? That has become Hogtown's question du jour and while it is easy to wax poetic, the correct answer to the problem at hand is unknown to me, unknown to you and has dumbfounded even the highly educated bean counters at KPMG.
Faced with budgetary constraints, things indeed have to change at City Hall. No one really knows how though. Perhaps what we should be doing is closing under-utilized branches while innovatively examining ways to expand TPL's book mobile service; a potentially cheaper and more efficient way to reach remote corners of the City. Such creativity would be better then "Not the Mayor" Doug Ford declaring that library cuts will happen "in a heartbeat" simply because he says so.
But here in elected Mayor Rob Ford's Toronto we don't think in such creative and rational ways. The Fords' Toronto has become reactionary. A reactionary public, led by a reactionary mayor and flamed by a reactionary press has led to the disappearance of any sort of intelligent discourse.
Our sound bite of a Mayor Doug Ford, oh sorry that would actually be City Councillor Ford, is only too happy to say confrontational things to those who dare oppose his wishes. One such victim is the Margaret Atwood, who tweeted her derision over library cuts. Not the Mayor Ford replied: "Good luck to Margaret Atwood. I don't even know her. She could walk right by me, I wouldn't have a clue who she is."
Doug then suggested that Margaret "run in the next election and get democratically elected." Ironic, in the best Alanis Morissette sense of the word, because last time I checked only the good people of Etobicoke North elected Doug Ford. And while he may speak and act as if he's our dauphin the majority of Torontonians did not vote for Doug Ford to become our defacto mayor.
And so we the progressive citizens of Toronto and probably most of your Facebook friends, are all up in arms over the dufus brothers Ford, screaming in our best Helen Lovejoy: won't somebody please think of the children.
Indeed Rob and Doug Ford have become Toronto's Brothers Grim. Not to be confused with our Brothers Grimm.
But oddly enough I don't think that they are bad for business simply because they've raised the specter of having to close a library branch or two; nor do I think they're awful because the Mayor led council to vote on the removal of bike lanes from Jarvis Street. They did, as we sometimes gloss over, vote in support of adding a completely separated bike lane on Sherbourne Ave. Was removing the Jarvis bike line a misguided waste of $400k? Sure... was it the worst thing ever? Nah... even Marcus Gee doesn't think so and he hates Rob Ford.
I do find it unbelievable that our mayor may or may not have flipped the bird to a mother and her six-year-old kid, while driving and talking on his cellphone, without breaking into laughter like a hyena cum 16-year-old teenager caught stealing vodka from his parents.
I think that the Brothers Ford are awful because they refuse to raise pertinent issues in an organized capacity. They practice slap-dash, reactionary politics. The Ford brothers are like some sort of Godzilla who rampages through Toronto aimlessly bent on destruction. Me Rob Ford. You Gravy.
And sadly the Brothers Grim are like our own version of Sarah Palin; only instead of seeing Russia from her house, Doug Ford can apparently see the a TPL Logo, obscuring a Tim Horton's Always Fresh sign, from his Etobicoke living room.
But just as Sarah Palin continues to haunt the American electorate, I suspect that it will be fairly difficult to excise our loser brothers from our midst. Reactionary politics has forever failed to stop the Palin juggernaut, and it seems like reactionary politics aren't quite working against Fords either. Those who love him continue to do so, and those who disapprove of him, are coalescing in strong derision.
So while we should get mad, irate at our embarrassing situation, we can't get angry because a politician has raised the specter of library closings. They may be necessary. However, until the time that whatever opposition exists can deliver a cohesive plan that deals with Toronto's structural deficit -- we're stuck with the Brothers Grim. And unlike the Brothers Grimm -- I'm not expecting a fairy tale ending.
Read the Huffington Post's live blog of the Toronto council session here.