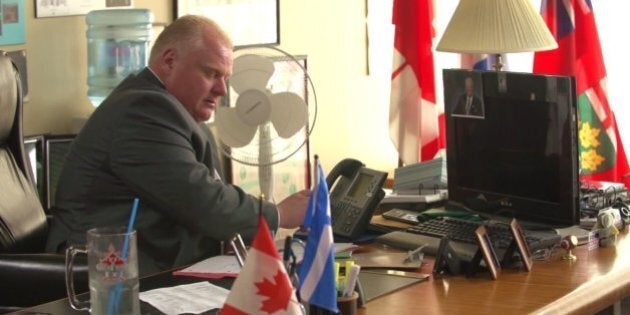 If you call Rob Ford on the number he provides on his "Rob Ford Mayor" magnets, he will call you back.
"When they call me, there's no such thing as, "Oh I'm busy, I'm this and that," Ford says. "They're the boss. They deserve the best service possible, regardless. ... I just need to know where you live, guarantee, I will take care of the problem."
Except, perhaps inadvertently, Ford's latest video is creating more problems than he expected. At the 28-second mark, the mayor flashes his callback list clipboard, revealing the phone numbers, but not names, of over 50 possible voters. However, the National Post reports several other area codes are on the list, beyond the 416 to the 647, including Newfoundland and Labrador (907), Michigan (734), and from non-Toronto sections of Ontario.
A second version of the video has since been uploaded, with blurred numbers to protect the constituents' privacy.
"Very few mayors that I know actually call their constituents back," said the mayor, in the video.
But Ford's foibles could continue in the form of a rule violation. The two-minute campaign ad is shot, in part, in a location that resembles his City Hall office. According to the city's policy, using City Hall resources during campaigning is explicitly prohibited.
QUOTE — "City facilities or city infrastructure cannot be used for any election-related purposes by [a] candidate."
At a Brookdale Park ribbon cutting ceremony on Wednesday, Ford confirmed he did shoot the new video in his office at City Hall.
"That's Rob Ford working, like I've done for 14 years as a councillor, as a mayor," said Ford, in a new interview with CP24. "That's up to them, that's what I do. I did it as a councillor. ... That's just a portion of what I do."
"I don't believe all of it was [filmed in the mayor's office]," said the councillort o reporters shortly after the video was published. "It shows what the mayor does day in and day out, returning calls, and I think it's a good video."
"It's political, you guys know it's political," said Ford to CP24's Cristina Tenaglia, in response to these claims. "I'm going to keep going on saving taxpayers' money."
Looking to lighten the mood after the press scrum, Tenaglia asked the mayor if he would be watching 'Sharknado 2: The Second One,' which is set to premiere tonight on Space.
"No, I'm not," said Ford. "I'm not. No, no."
The mayor, who recently finished a two-month stint at a rehab facility, will have his likeness parodied in the film.
Do you think Ford's latest video is a violation of campaign rules?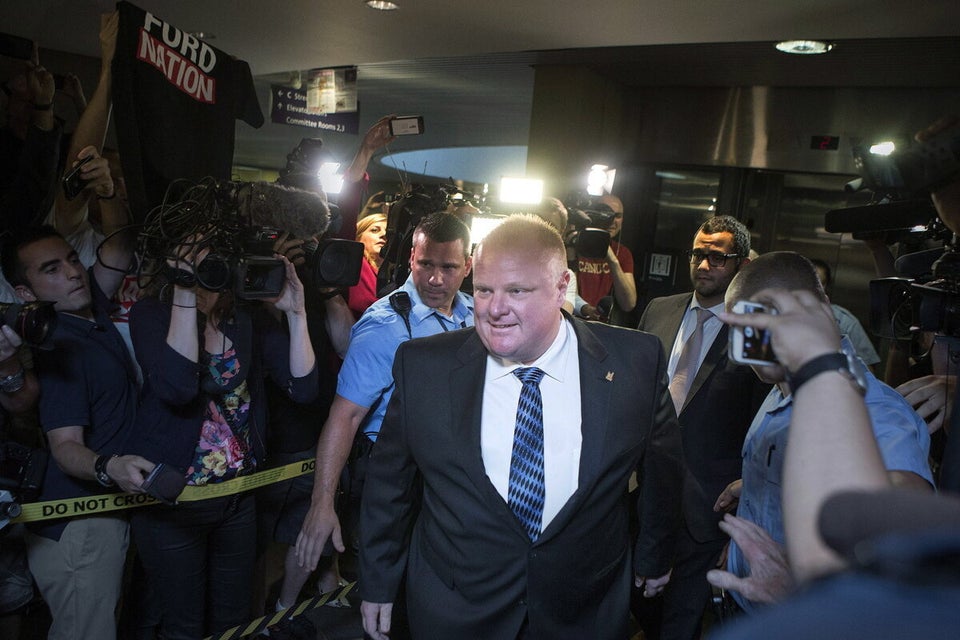 Rob Ford Returns From Rehab
Popular in the Community