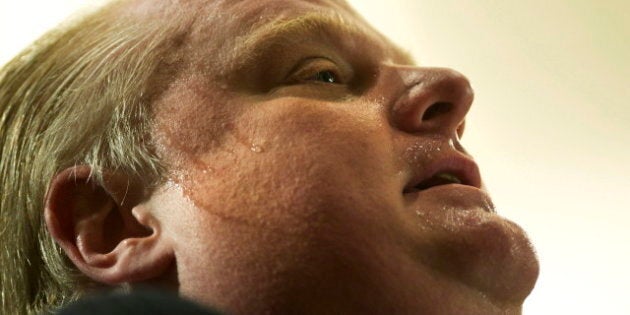 Rob Ford was probably hoping his trip to Chicago would be a respite from his woes back home in Toronto. No luck.
Toronto's Mayor was beset by controversy and gaffes on his first day leading a trade mission to the Windy City. Notably, Ford mixed up Windsor and Winnipeg and told reporters to "go home."
After telling Ford she has been to Canada the mayor asked her whereabouts. "I don't know, that part across from Detroit and the river," she said.
Ford responded: "Oh Manitoba! You were in Manitoba. Winnipeg?"
Corrected by reporters that the young woman likely meant Windsor not Winnipeg, Ford rolled with the punches and told her to come to Toronto since it's only four hours from the border city.
STORY CONTINUES BELOW SLIDESHOW
"Go where you came from, man," Ford said. "Holy smokes. Please. Holy crow. How does this create jobs?"
"The car that I paid for, right?" Ford said. "Do your homework. I paid for it last year." Toronto expense reports from 2011 show Ford has reimbursed the city for vehicle costs in the past, according to the Star.
We're not even going to speculate on what he meant.
Ford is expected to meet with Emanuel on Wednesday.
While Chicago may be letting the visit go unnoticed, Ford is again making national headlines south of the border. The Wall Street Journal picked up on his visit Tuesday, referring to Ford as "Toronto's colorful mayor."
It seems it will be much harder for Toronto's mayor to settle the ongoing allegations that he had been misusing city funds. But from the looks of things in Chicago, Ford won't be backing down any time soon.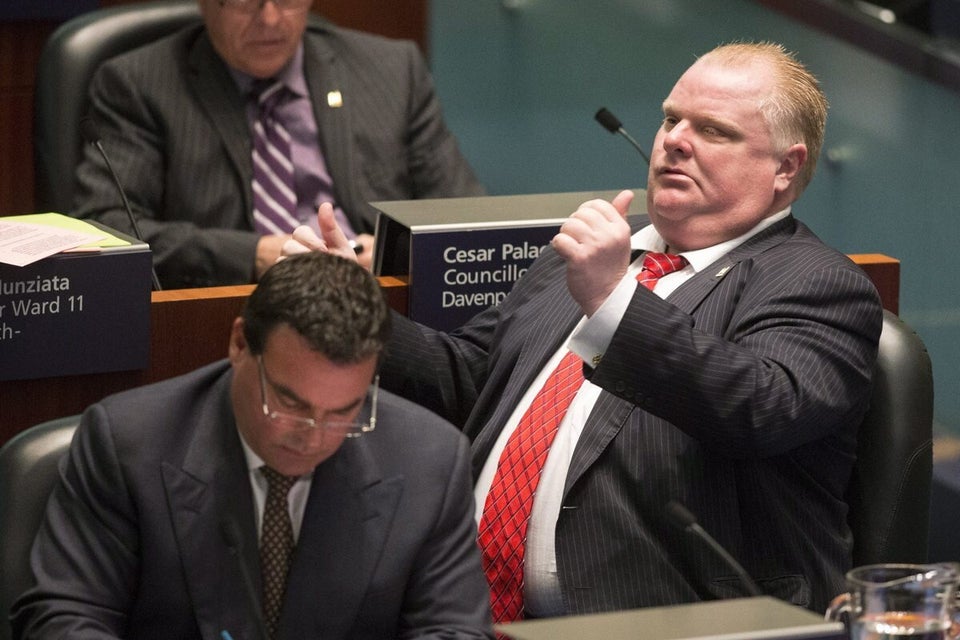 The Many Faces Of Rob Ford