DJ Steve Porter, known for his mash-ups of infomercials and ESPN clips, got his hands on some classic Rob Ford footage and had some obvious fun with it. The satirical remix was uploaded to YouTube one day after Ford made his admission.
While the mix may not exactly warm the hearts of Ford Nation, the song is resonating with another crowd: one familiar with Jay-Z's "Tom Ford."
"Well, it looks like we've found Rob Ford's re-election campaign song," quipped YouTube user Mr. Trancelotics.
Ford told reporters on Tuesday that he smoked crack cocaine "about a year ago." On Wednesday he kept quiet and avoided reporters' questions at City Hall.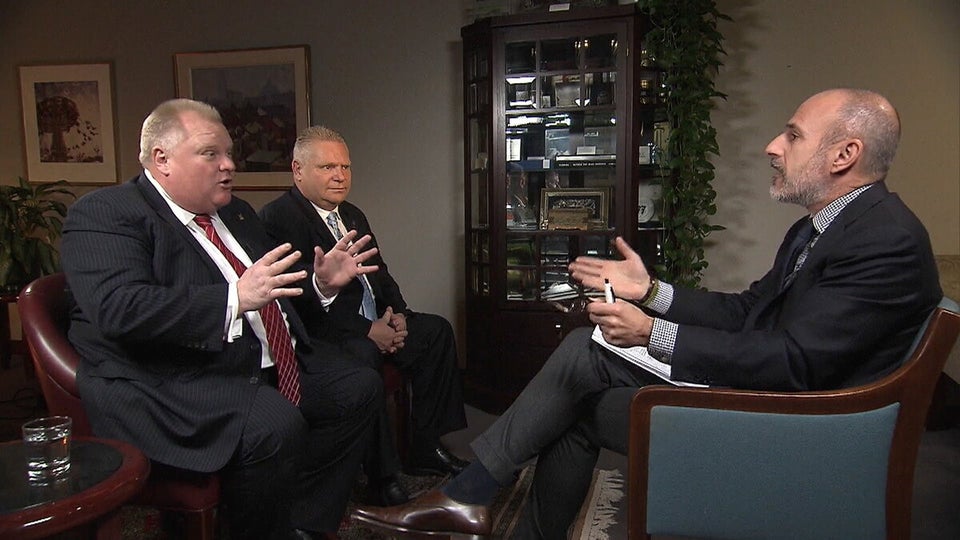 Best Photos From Rob Ford Crack Scandal