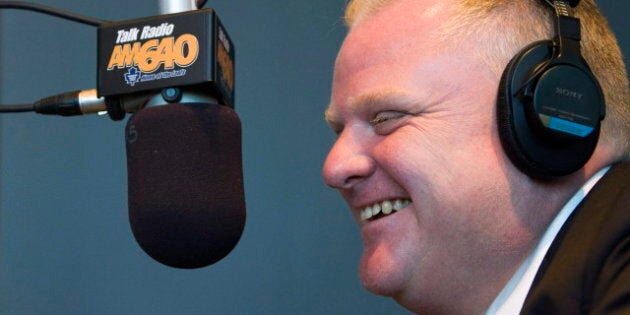 Early in his Newtalk 1010 program, Ford reiterated an earlier assertion that the trip to Chicago "didn't cost the taxpayers a dime."
The mayor's brother seemed to hint soon after that the trip wouldn't be exactly cost free for taxpayers.
"The economic development department, we said from the beginning, within their budget you have to bring the ECDEV people and you have to bring a couple staffers."
It was after Newstalk ran a promotional piece during commercials that suggested Ford's expense claims were untrue that the mayor and his brother really let the media have it (you can find the audio of the exchange here).
"We've done more in this administration than any other administration ever has and then the media, I don't know what they want, I guess they want a bankruptcy, I guess they want a ghost town," the mayor said.
Councillor Ford interrupted to share his own assessment of Toronto's journalists. "They have this sense of entitlement, the media, that they can go in and write the stories, and let me say something folks, when you go back at the media, man, they're like a bunch of little sucky little kids."
"They are," the mayor agreed.
STORY CONTINUES BELOW SLIDESHOW
"They whine and cry and moan and they sensationalize and they lie through their teeth," Councillor Ford said.
"They're pathological liars, that's what drives me nuts. Even today, we talk about an hour on Chicago and now these guys come out and put advertising on about expenses. They don't even know what the expenses are because the councillors said (inaudible). This is all going to balance out at the end and I'm going to stick to what I said, it's not costing taxpayers a dime. The bills haven't even come in folks," the mayor said.
The Ford brothers then went on to say that even Chicago's media couldn't believe the coverage Canadian journalists were giving the trip.
Councillor Ford said journalists from The Wall Street Journal and Chicago Tribune asked "what is wrong with your media? They're embarrassing your city."
"It's true, they said that," the mayor agreed.
The mayor was conciliatory as he ended the show, heaping praise on the station.
Users on Twitter speculated that biting the hand that metaphorically feeds them might not be the wisest move for the Brothers Ford.
Maybe we'll hear Ford clear those facts up on next week's program.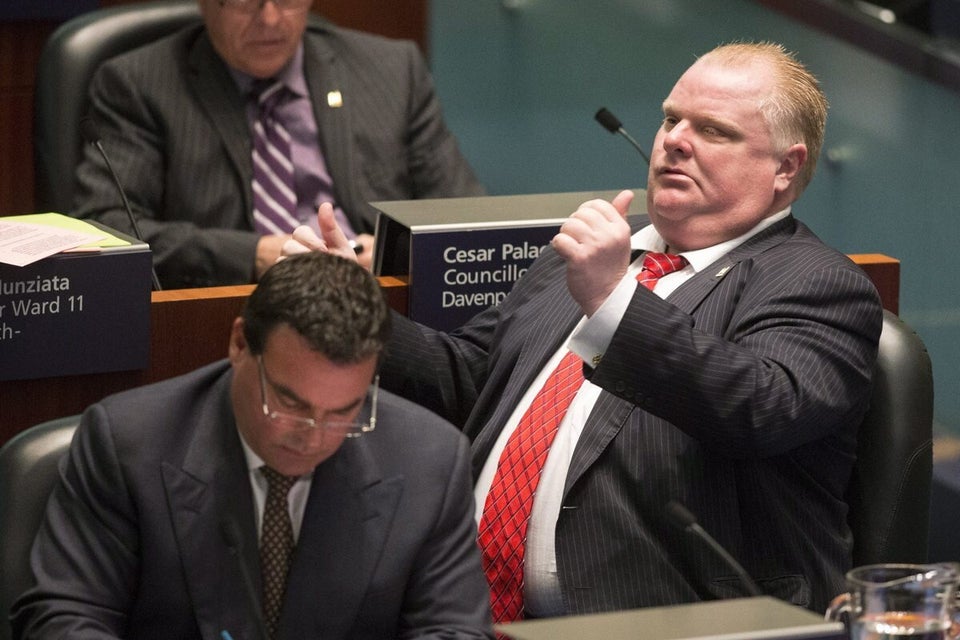 The Many Faces Of Rob Ford