Rob Ford has dared Toronto Police Chief Bill Blair to arrest him.
The controversial Toronto mayor became heated in a press scrum on Thursday when asked if he owes Blair an apology over profane comments he made about the chief in the now infamous Steak Queen video.
Ford said he won't be apologizing to Blair and essentially told the chief to put up or shut up when it comes to the police investigation on him.
"I want to see how much money he's spent on following me around and if he's going to arrest me, arrest me," Ford said. "I have done nothing wrong and he's wasted millions of dollars. I want him to come clean and say how much did it cost the taxpayers for surveillance on me and the planes that he had to rent. That's absolutely game-playing, that's politics and I am not apologizing."
Ford was also unfazed by Blair's remarks to journalists this week that he was "disgusted" by Ford's profane rant several weeks ago. The mayor was recorded calling the chief a "c**ksucker" and ranting in Jamaican patois.
"He's embarrassed? How about him embarrassing my family, my kids, my community, my friends, following me around for five months, spending millions of dollars with using taxpayer money," Ford said. "If there's anyone who owes an apology, he owes an apology to the taxpayers."
The mayor said Blair should come clean on how much money police have spent on surveillance only to come up with "nothing."
"Coming up with me urinating in a parking lot? Coming up with an empty vodka bottle? Come on," he said.
When asked by a reporter if his behaviour is becoming of a mayor, Ford said he already addressed those concerns.
"I think you've seen a physical change in me," he said.
Here is audio of Ford's scrum:
Shortly after the mayor's rant, Doug Ford repeated much the same message, suggesting Blair, police services board member Andy Pringle and the mayor's main election rival John Tory are in cahoots.
"Andy Pringle, the chief and John Tory are all good buddies and I find it very, very suspicious in my opinion that all the dots are finally connecting as I said they would."
The mayor has been under police investigation since the Toronto Star and the U.S. website Gawker reported last May on a video appearing to show Ford smoking crack cocaine.
After Blair said police had found a video depicting such activity and expressed disappointment at what he saw, Ford lashed out at the chief for having a political agenda.
Ford did however end months of denials and admit to having smoked crack cocaine in a "drunken stupor" but has since said he did not use illegal drugs and had stopped drinking.
The mayor's friend Alexander Lisi was charged in the police investigation with drug offences, and later charged with extortion in relation to the so-called "crack" video.
When he was arrested, Lisi is reported to have suggested to police that the mayor would go after them in a manner they took as a threat.
Ford said he could not comment on Lisi because the case is before the courts, but was adamant his spending as mayor is transparent while Blair's is not.
With files from The Canadian Press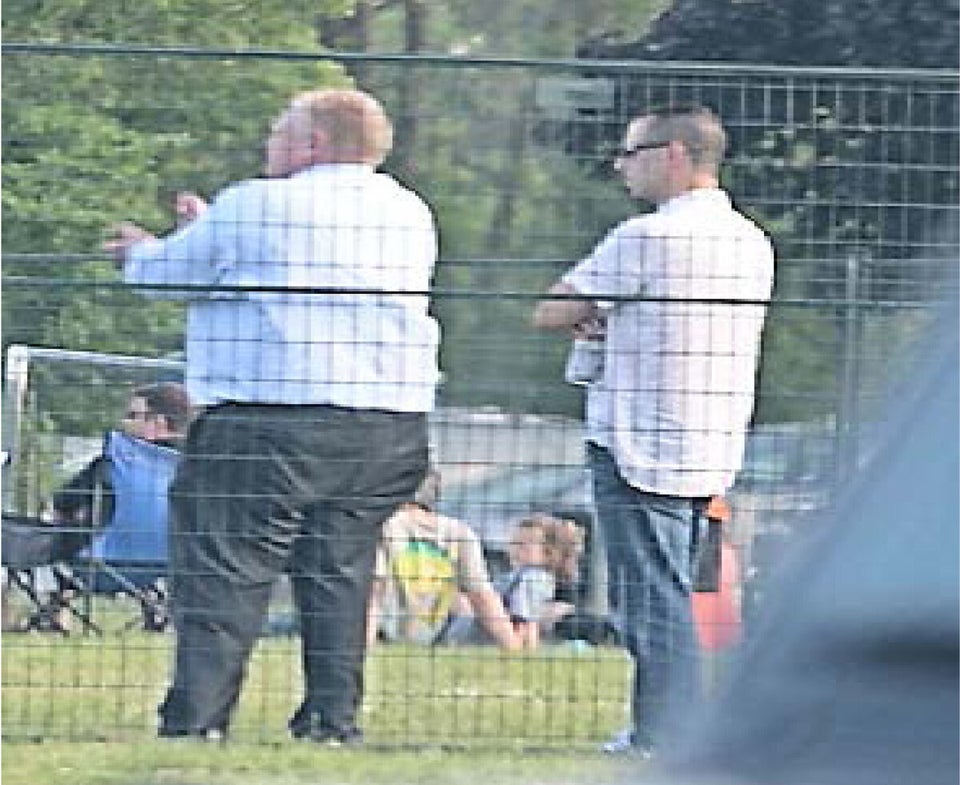 Police Surveillance Of Rob Ford