Toronto Mayor Rob Ford isn't a big fan of Toronto's Pride festivities, but he still managed to make a splash this year.
A Ford impersonator marched in Sunday's parade, at one point stripping down to tiny black shorts and rainbow suspenders as other parade-goers sprayed him with water.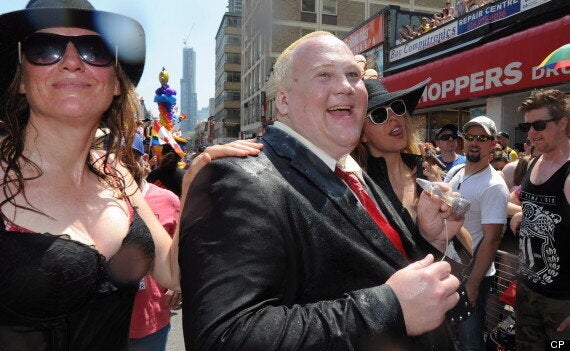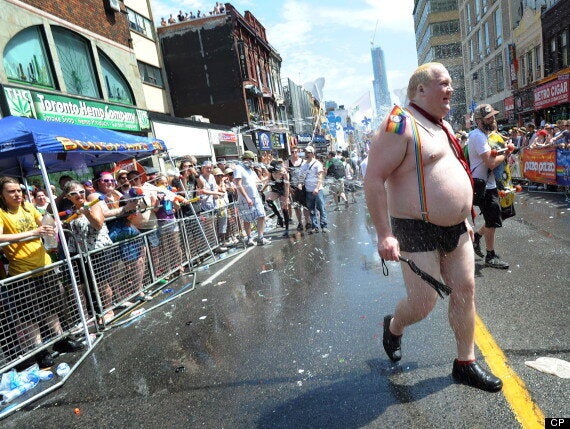 The mayor is back at work at city hall Monday after a two-month leave of absence to deal with substance abuse problems.
Other politicians, however, showed up at Pride for real. Both Liberal Leader Justin Trudeau and NDP Leader Thomas Mulcair marched in the parade on Sunday.
Prime Minister Stephen Harper did not participate.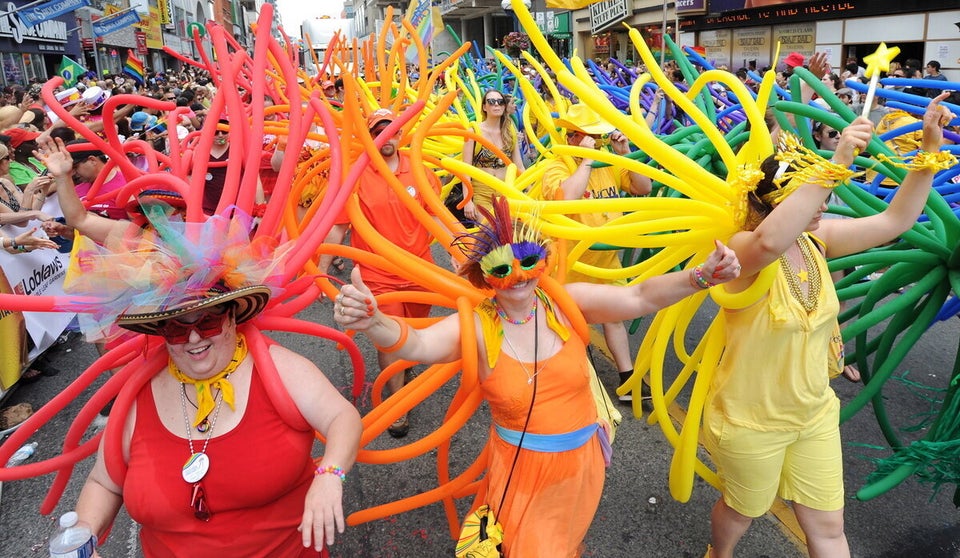 WorldPride Parade Toronto 2014