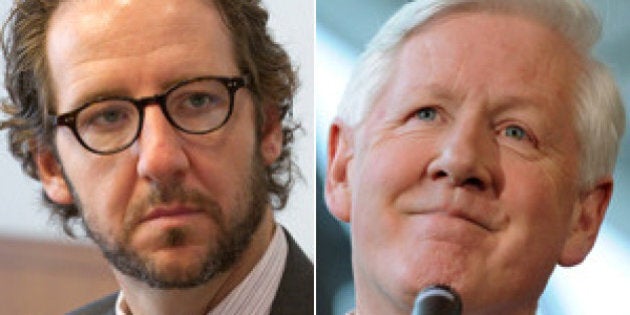 Who would have thought that, after braving a maelstrom of political controversy and blasting his city into international infamy, Rob Ford would drop out of Toronto's mayoral race? And who would have predicted that Doug Ford, his brother and campaign manager, would run in his place?
The city was bombarded with political switch-ups on Friday — Rob Ford drops out to focus on his health after being diagnosed with an abdominal tumour. Doug Ford steps in. Mike Ford, the Ford brothers' nephew, drops out of the race for Ward 2 councillor, Rob Ford's old seat in the city's suburb of Etobicoke. Running in his place? Rob Ford.
But Nick Kouvalis, who managed Rob Ford's victorious 2010 campaign, somehow saw most of this coming.
Bob Rae, who stepped down as interim leader of the Liberal party in the spring of 2013, also made a similar prediction in May, though it was less prophetic than Kouvalis'.
During Friday's incredible turn of events, Butts sent out this tweet: