WARNING: Lewd language contained within.
Just when Torontonians thought they had reached the limit of what they might hear coming out of their mayor's mouth, Rob Ford took it one step further Thursday morning in a media scrum — and spoke explicitly about his sex life.
"Oh and the last thing was Olivia Gondek, it says it says that I wanted to eat her pussy. Olivia Gondek, I've never said that in my life to her. I would never do that. I'm happily married. I've got more than enough to eat at home. Thank you very much."
But for all who heard or read about Ford's comment, there was one collective response: This is too much. Throughout the various trials and tribulations of Rob Ford over the past six months, he has kept his wife Renata out of it, but this latest comment took a private act and made it glaringly public, using what many would consider offensive and objectifying language.
This isn't the first time Ford's home life has made headlines, but in the midst of the drug-related allegations against him, personal conflicts have taken a backseat. As reported by The Toronto Star, in 2008 Renata pressed charges against him (which were later dropped), and on Christmas in 2011, the police were called to his house for a domestic dispute.
Now, with the most recent comment bringing his constituents unwillingly into his bedroom (as one Twitter user put it, "now we have collectively that image that won't go away"), Ford seemed to demonstrate a complete lack of restraint. Discussing sexual acts in relation to politics is usually left to reports describing sexts or hypotheses on who might be dating. And of many things Rob Ford has said that have offended various groups, using crude language to talk about Gondek, his wife and their sex life seems to have universally offended.
What do you think? Was this the most offensive thing Rob Ford could have said?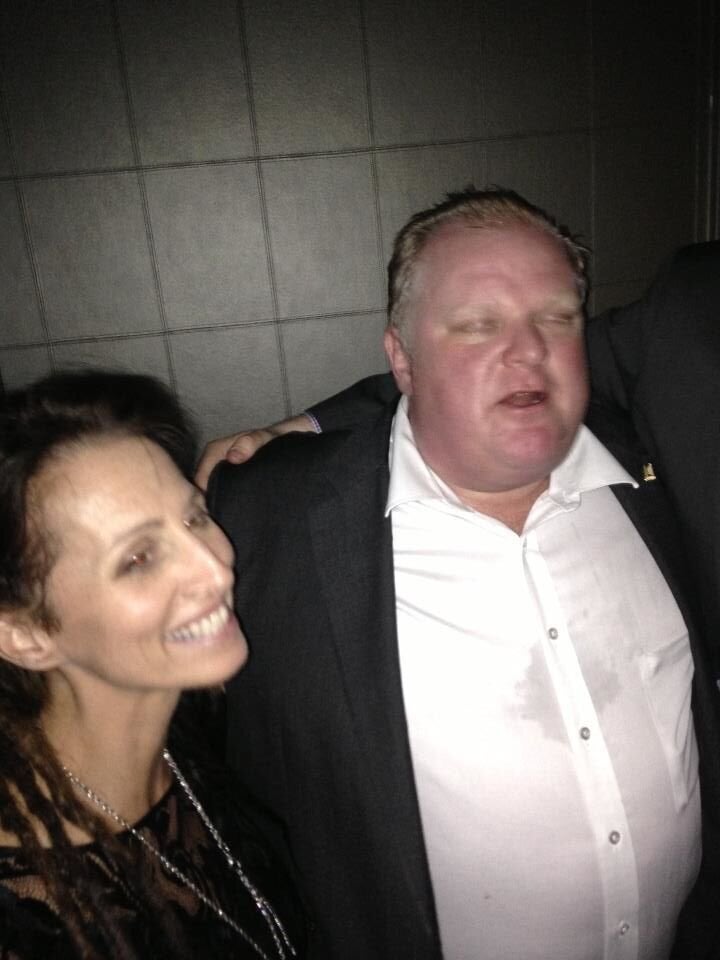 Toronto Reacts To Ford's Comment
Popular in the Community