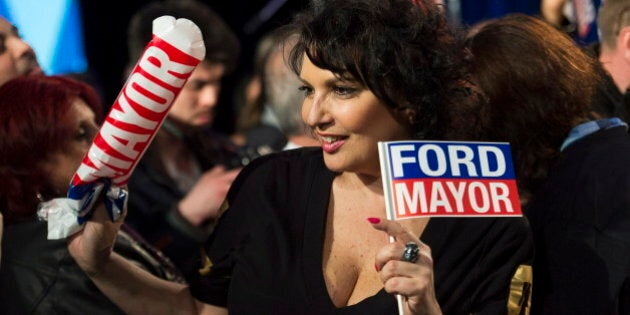 Rob Ford can make one heck of an entrance.
Toronto's embattled mayor entered the room at his re-election campaign kickoff party on Thursday with bag-pipers in front and ardent supporters shouting "Ford more years!" by his side – drowning out the last verses of "Eye of the Tiger" that played before his arrival.
Organizers rented a convention hall located on the outskirts of the city near the airport, luring supporters with free t-shirts and "Ford Nation" flags for the first 1,000 people, according to the Toronto Sun. Apparently, they had a difficult time filling it up to capacity.
Ford has been a fixture in national and international media since he admitted to smoking crack cocaine in November. It's a series of personal problems that the mayor used to humanize himself with his supporters.
"There's been some rocky moments over the past year. I have experienced how none of us can go through life without making mistakes," Ford said to a crowd of supporters.
"The people of Toronto know that I am just like them."
Here's a look at the people behind Ford Nation: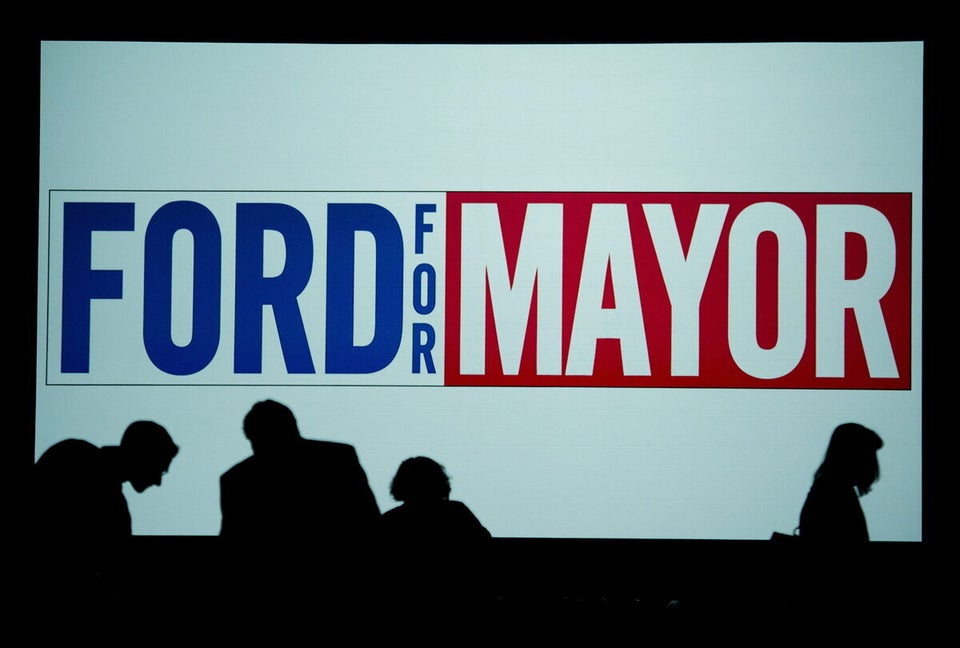 AP Photo/The Canadian Press, Nathan Denette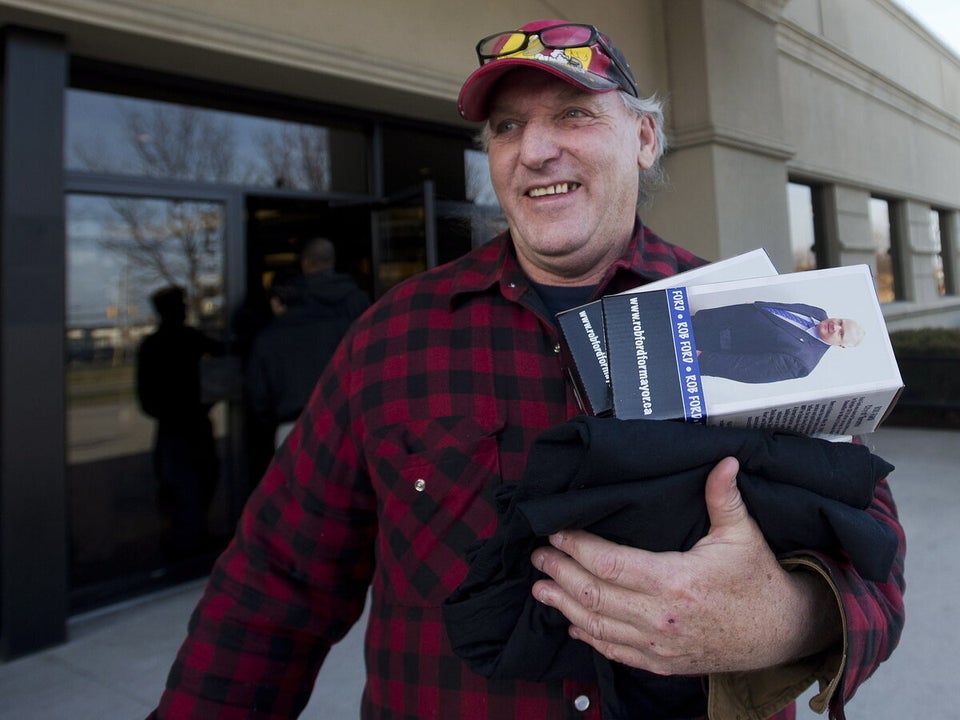 THE CANADIAN PRESS/Nathan Denette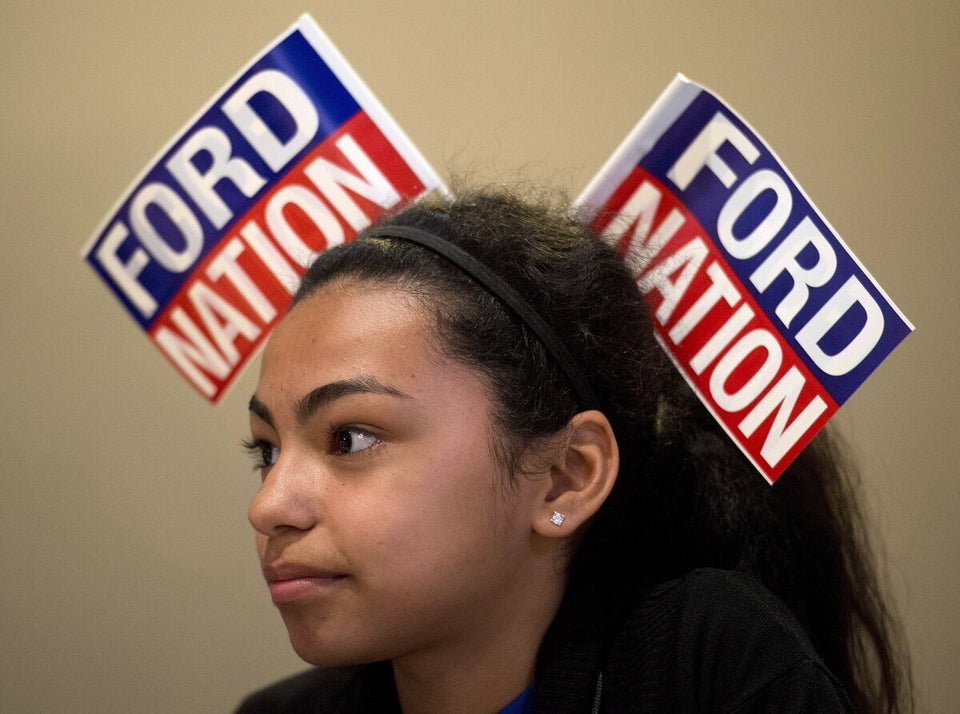 THE CANADIAN PRESS/Nathan Denette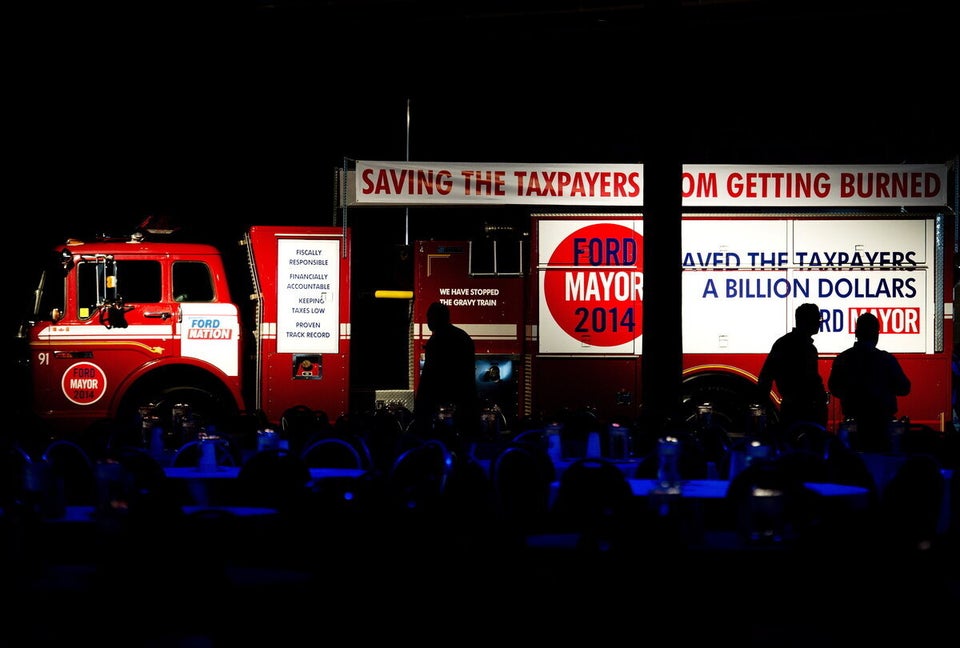 THE CANADIAN PRESS/Nathan Denette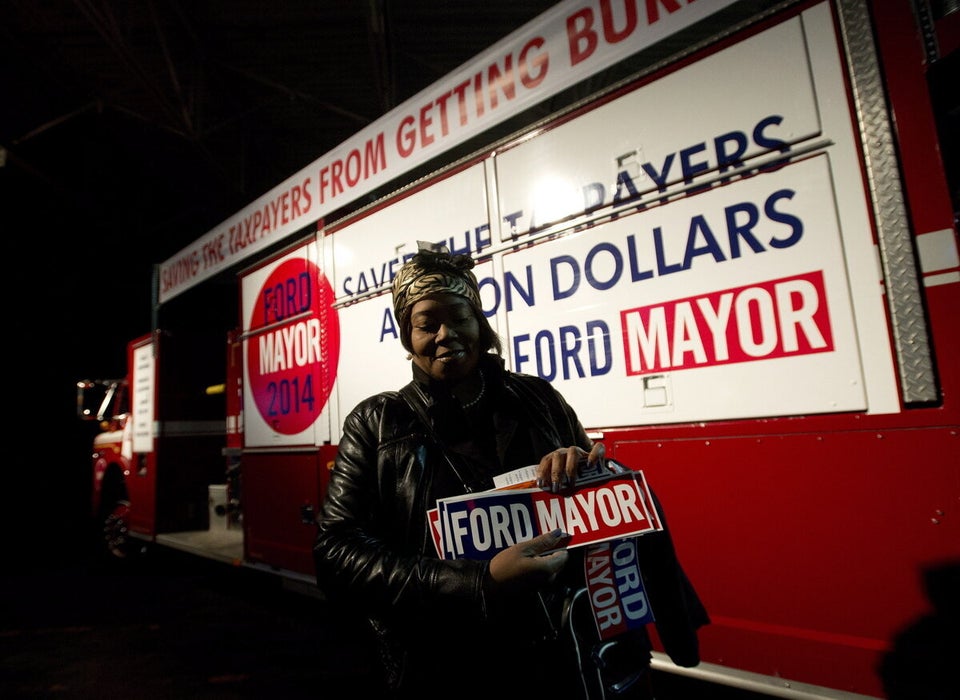 THE CANADIAN PRESS/Nathan Denette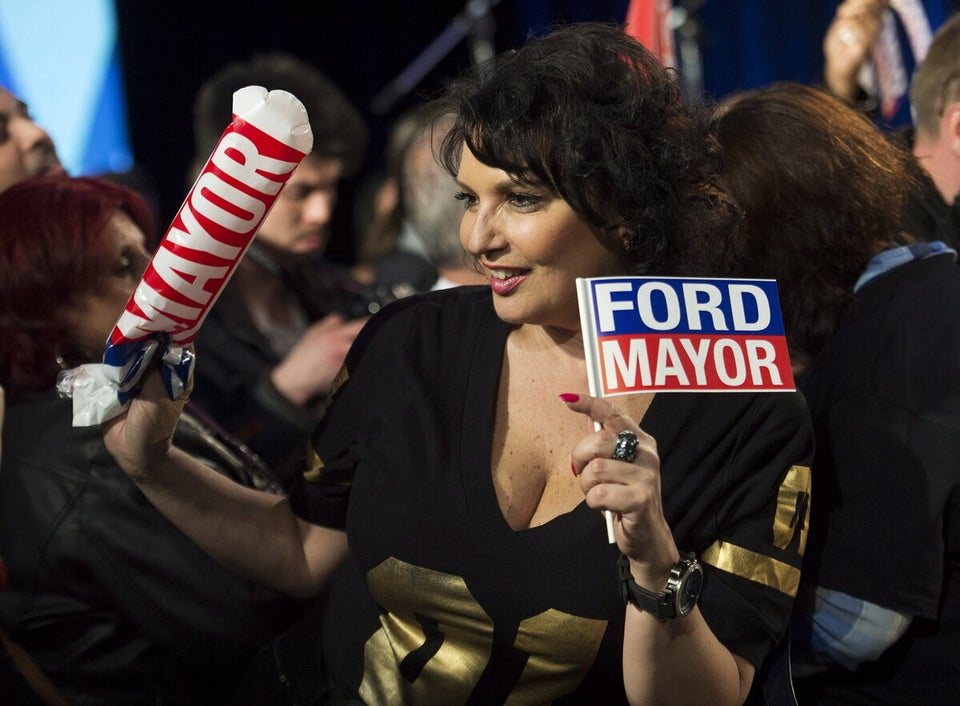 THE CANADIAN PRESS/Nathan Denette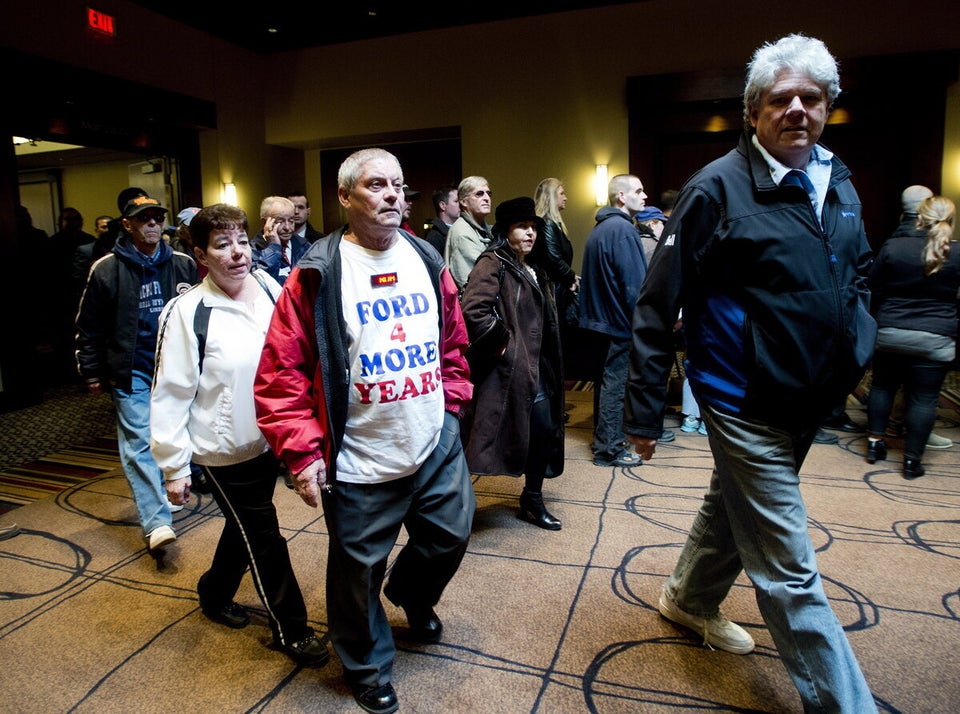 THE CANADIAN PRESS/Nathan Denette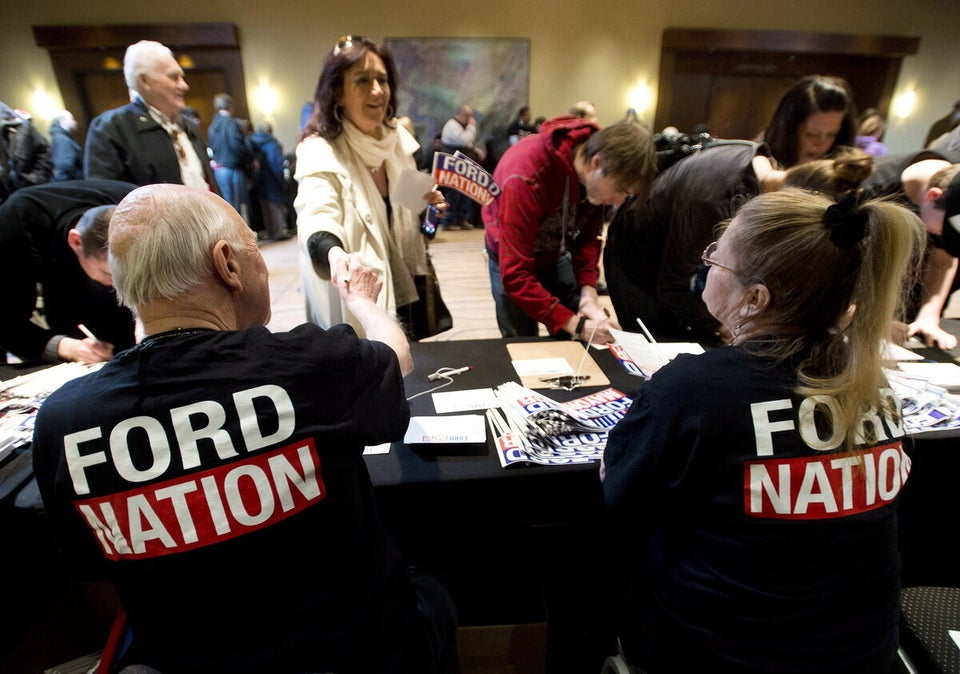 THE CANADIAN PRESS/Nathan Denette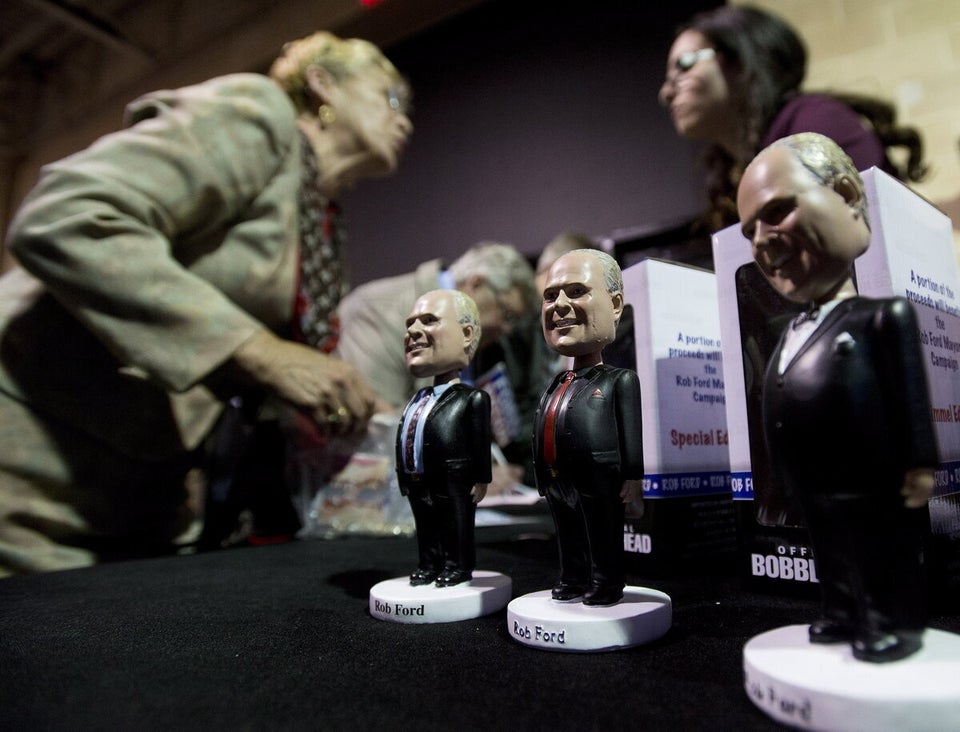 THE CANADIAN PRESS/Nathan Denette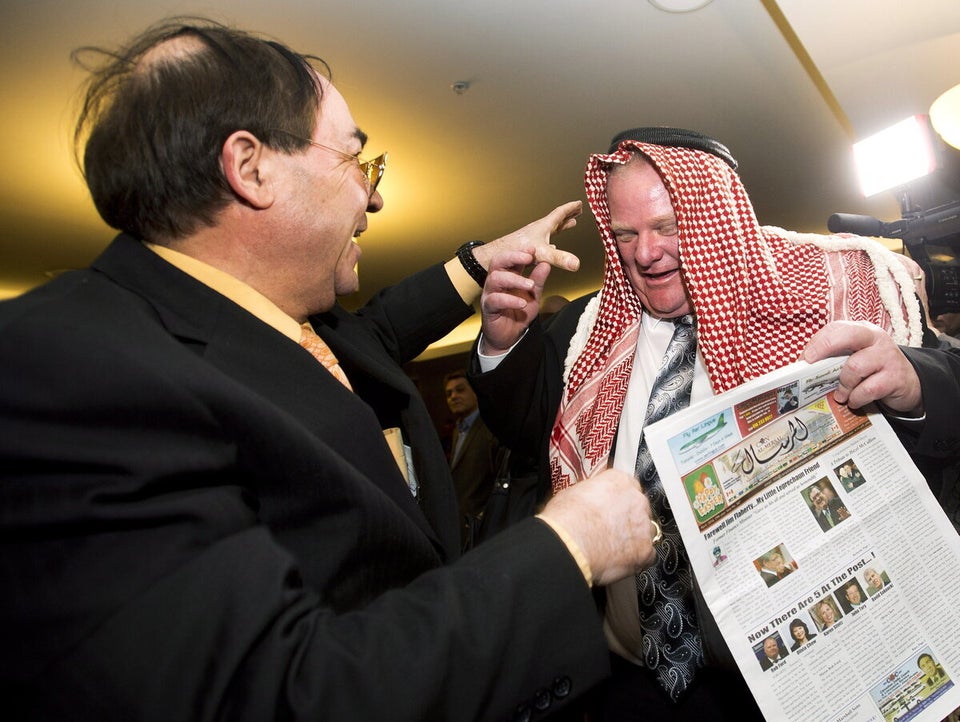 THE CANADIAN PRESS/Nathan Denette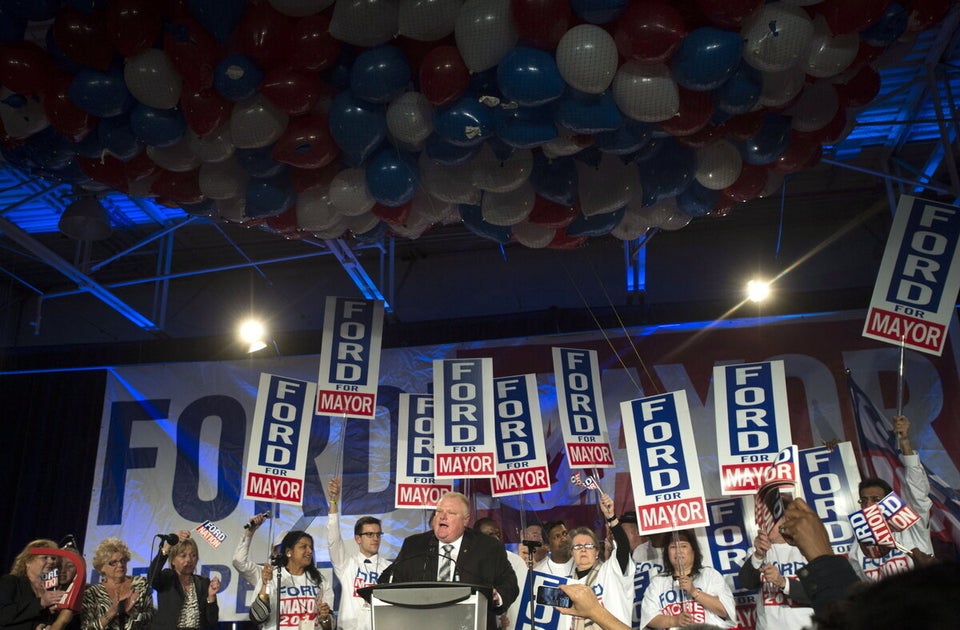 THE CANADIAN PRESS/Nathan Denette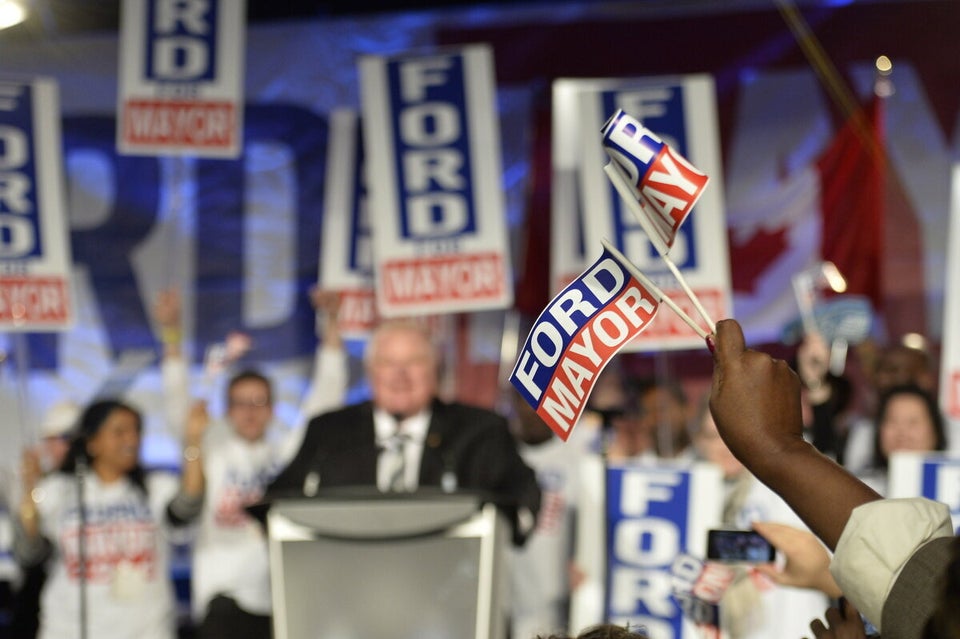 THE CANADIAN PRESS/Nathan Denette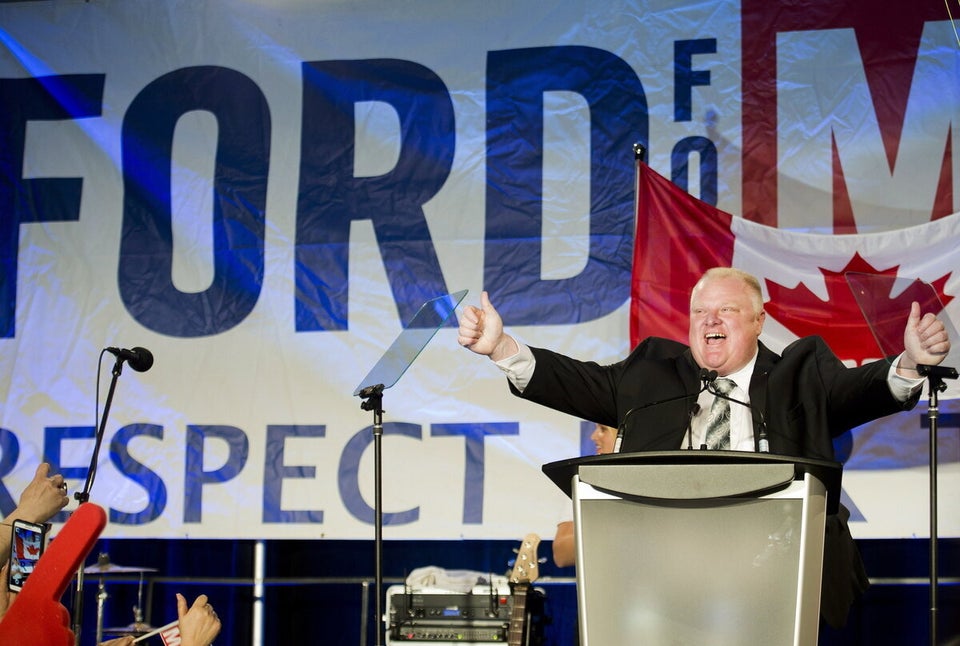 THE CANADIAN PRESS/Nathan Denette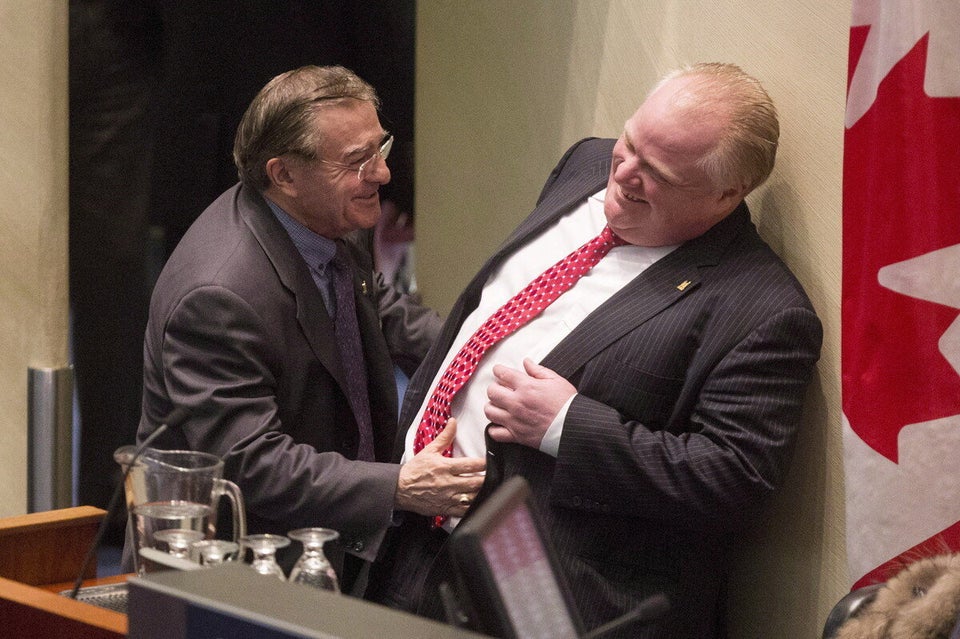 A Brief History Of Rob Ford Apologies
Popular in the Community