UPDATE: At a news conference Tuesday afternoon, Ford again apologized for his behaviour but vowed to stay on as mayor. "I was elected to do a job and that's exactly what I'm going to continue doing," he said. Read the full transcript of Ford's speech.
"Yes, I have smoked crack cocaine. But do I? Am I an addict? No," he said. "Have I tried it? Probably in one of my drunken stupors, probably approximately about a year ago."
Listen to Ford's confession below
Ford had been under intense scrutiny after The Toronto Star and Gawker reported in May on the existence of a video that they said appeared to show the mayor smoking crack. Ford suggested the video did not exist.
Ford reiterated on Tuesday his desire to see the release of a video that is currently in possession of Toronto police, allegedly showing him smoking the drug.
"Yes, I've made mistakes, all I can do now is apologize and move on,'' the mayor said.
"You guys kept referring to alcohol ... there's been times when I've been in a drunken stupor. That's why I want to see the tape. I want everyone in the city to see this tape."
The mayor also denied he has been lying for months.
"I wasn't lying," he told reporters. "You didn't ask the correct questions. No, I'm not an addict and no I do not do drugs.''
"I feel like I got 1,000 pounds off my back," Ford told the reporter. "I felt I had to say it. It is what is. I feel two inches high right now but I needed to deal with it."
Legal experts, however, have said Ford has no right to call for the video to be made public given that it is now evidence in the extortion case against his friend and occasional driver, Alexander (Sandro) Lisi.
Lisi, 35, has been charged with extortion in relation to the alleged video.
A spokeswoman for Toronto police wouldn't say how Ford's comments would impact an ongoing police investigation, saying only that "the information will be passed on to investigators."
Ford's unexpected statement left many people stunned.
The premier of Ontario said she was concerned that Ford's personal issues were making it difficult for the business of the city to carry on in a normal way.
"We want municipalities to be able to function and there is a huge amount of turmoil at city hall right now," said Kathleen Wynne.
"The police service and the judicial system have to take action. But the mayor will have to make his decisions about what is appropriate right now."
Justice Minister Peter MacKay told Ottawa reporters "the mayor needs to get help."
At city hall, some who worked with Ford said his latest admission was a clear sign that he needed to step back from the mayor's chair.
A member of Ford's executive committee — which works closely with the mayor — said some councillors were bringing a motion against the mayor that could strip him of some of his powers.
"He needs to take a break, he needs to consider what's best for him, what's best for this city," said Coun. Denzil Minnan-Wong.
"I'm concerned that there may be more information coming out that's going to continue distracting important business of the city."
Others were more blunt in their assessment of the mayor.
"Right now he does not have a shred of credibility, given what he has said," said Coun. Jaye Robinson.
"The real issue is getting the mayor to address his health issues, step aside, take a leave of absence, as I've been saying for six long months."
Robinson added that Ford's often contradictory statements over the last few months have taken a toll on Toronto and its international brand.
"It's a circus and if anybody is saying it's not affecting the business of the city they're not being honest," she said. "We've also become the laughing stock of North America, if not the world."
Ford's revelation on Tuesday splashed the Toronto scandal on the front pages of many international news sites, with BBC, CNN and the New York Times all reporting the mayor's latest about-face.
Despite the pressure on Ford to step down, municipal law makes no provision for his forced removal from office unless he's convicted and jailed for a criminal offence. The province has said it has no plans to change the law.
With files from The Canadian Press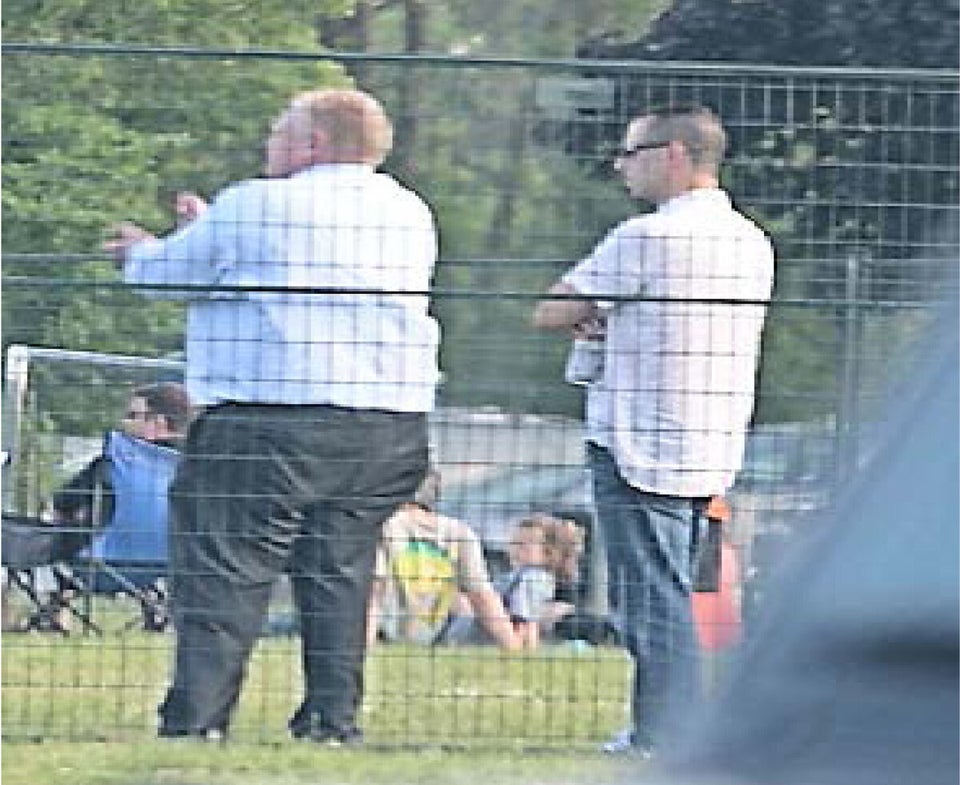 Police Surveillance Of Rob Ford