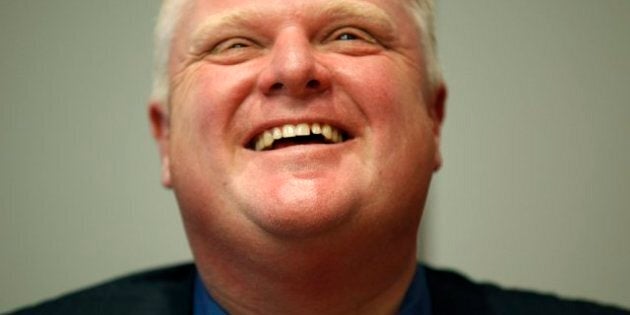 When a mayor asks you the way to city hall, there's only one thing to do: let him hitch a ride with you.
"Mayor Ford," I said, throwing my arm out the window with a handshake offer, "Welcome to Edmonton!" He took the offer, and there we were, I was still fairly certain, shaking hands, he on foot, me in the driver's seat, at Edmonton's major intersection.

He asked me which way to city hall, and I started to explain the route, but then offered to give him a lift. At first, he politely declined, but I asked again and he obliged, and slipped into the backseat.
Kubish, who now works for ATB Financial, drove Ford about five blocks to Edmonton's city hall, during which time, he says, the two talked about hockey, the Edmonton Eskimos, the construction cranes in the city, and the beautiful Alberta weather, among other things.
After his ride with the mayor, Kubish tweeted about his experience:
The mayor called Kubish's gesture 'western hospitality', he said in his blog.
The minor hitch to Ford's mayoral bonding plans: Both Edmonton and Calgary mayors Stephen Mandel and Naheed Nenshi are also on vacation -- out of the province.
Regardless, Toronto's mayor on holiday certainly made an impression on social media with his visit. Check out what the Twittersphere had to say about Rob Ford's visit: