Rob Ford's behaviour has raised a lot of questions over the years, but now he's actually become the question.
Toronto's controversial mayor was the subject of a Jeopardy! question on Thursday night.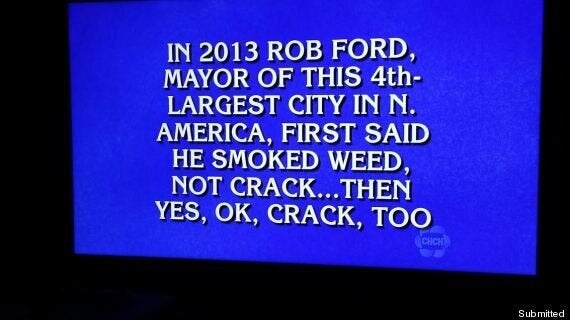 "What is Toronto?" said everybody.
The question, no doubt, elicited laughs from the audience and a very fast (correct) response. It's these kinds of questions that make Alex Trebek proud to be Canadian, we're sure.
Here's how other proud Canucks reacted: