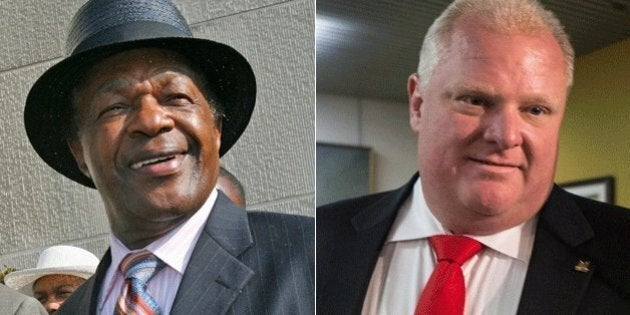 Marion Barry, the former mayor of Washington, D.C. who was once caught on camera smoking crack cocaine, says Rob Ford is making a "fool of himself."
Barry also thinks the mayor of Toronto is using his substance abuse issues as an excuse for his behaviour.
A former four-term mayor and current city councillor, Barry was arrested for crack cocaine use and possession in a 1990 FBI sting operation involving a former girlfriend turned informant.
Barry recently gave an interview to Slate political reporter David Weigel, who asked the infamous politician to compare how the media has treated him and Ford. Weigel suggested that Ford is seen as more of a "clownish" figure.
"He's not connected to me," Barry said. "He doesn't have my historical record of achievement."
Barry gave a similar answer when TMZ asked him about Ford a month ago, adding that he was too busy dealing with his own constituents to worry about Toronto's mayor.
But Barry also suggested in the Slate interview that he has been paying attention to recent news about Ford.
"He's making a fool of himself," he said. "He shouldn't use the fact that he's been abusing drugs as an excuse for being a fool.
"I sympathize with him, I know what he's going through, but I don't agree with what he's doing."
"When you have this disease, you say things, do things that aren't you," Ford recently told CP24.
Yet, the controversy Ford has sparked since returning from rehab has had little to do with booze or alcohol.
Andray Domise, a candidate for Ward 2, says Ford shrugged and said only "it's complicated" when he pressed the mayor about racist slurs the mayor previously uttered about African Canadians.
But reaction to a tweet Ford (or someone on his campaign) wrote over the weekend suggests some people are indeed having trouble "getting over" the mayor's addiction issues.
Ford shared a photo with Canadian boxing legend George Chuvalo at a "Fight Against Drugs" barbecue.
Many on Twitter found the photo ironic.
Toronto voters head to the polls on October 27.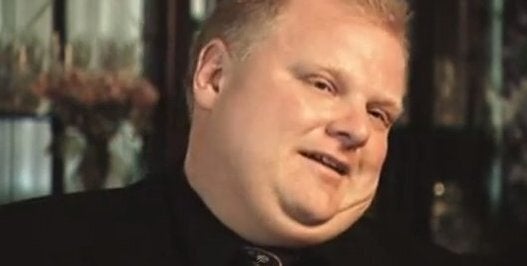 Why People Think Rob Ford's Homophobic