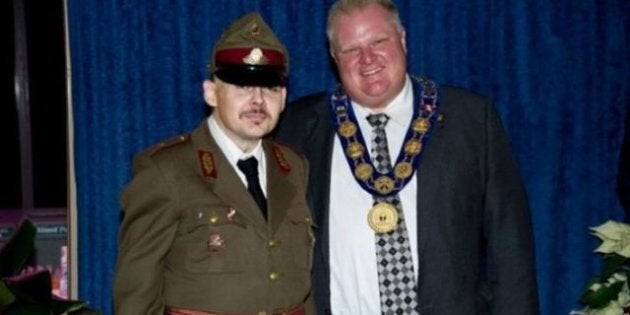 Toronto Mayor Rob Ford's office is responding after a photo of him posing with a neo-Nazi was posted online.
Latvis was a member of the neo-Nazi band RAHOWA (Racial Holy War), according to Kinsella and various web posts.
After the photo appeared on Kinsella's site it began to go viral on Twitter. By Thursday afternoon Rob Ford was a trending topic.
Ford's office, however, is not letting the image spread without explanation.
In a statement, the mayor's office states the image was captured at the 2012 New Year's Levee at Toronto City Hall, an event where Ford typically poses with between 700 and 750 people.
The man, who did not identify himself as Jon Latvis, according to the mayor's office, asked for a future meeting with the mayor.
Ford gave him that meeting, where the man in question expressed concerns "primarily focused on transit issues." The chat took place in March of this year.
When the photo showed up on Kinsella's blog Thursday the mayor's staff recognized Latvis.
"At no time was the Mayor aware of allegations that this individual had made racist, hateful or otherwise offensive comments, nor were any such comments made during his meeting," the statement reads. "Mayor Ford is a strong supporter of Toronto's Jewish community and strongly deplores anti-Semitism in any form."
Whatever happened between the two men, the photo can't help but hurt Ford's already tarnished public image. From calling 911 on a reporter and comedian to publicly failing to reach his weight-loss goals, not to mention a half-dozen other minor scandals, Toronto's mayor hasn't exactly had an easy few years in office.
Maybe things can only look up from here.
CORRECTION: A previous version of this story incorrectly spelled Latvis' first name John. The Facebook page where the image was originally published identifies him as Jon.
TWITTER REACTS TO ROB FORD PHOTO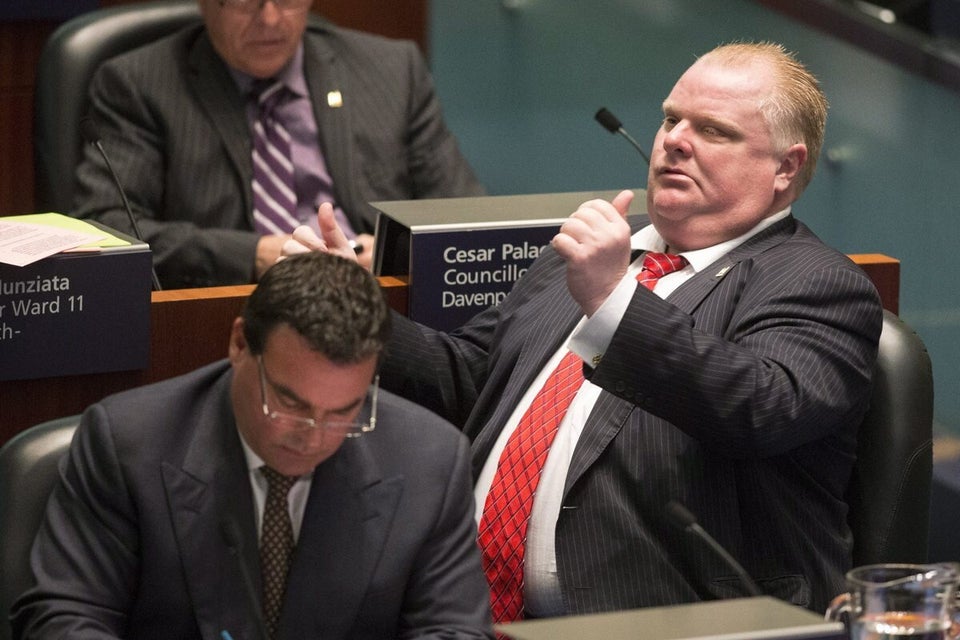 The Many Faces Of Rob Ford
Popular in the Community