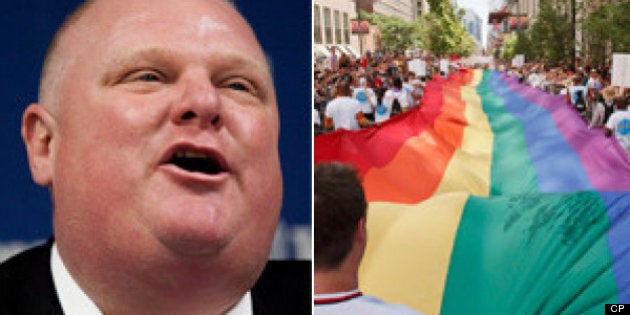 "If it lands on the same weekend when I take my family up north, of course my family comes first," he said.
Ford added he didn't know what date this year's parade falls on.
Story continues below gallery
"It's a chance to connect with our communities in a very meaningful way. It's important, particularly when there are some questions about what he may or may not have said in the past," he said.
In the interview, Ford said he has "no problem" with kicking off the Pride festivities, which take place June 21-30, by raising the rainbow flag at city hall.
"If people want me to resign early… that's their prerogative, but I guarantee one thing: I'm going to be on the ballot" for re-election.