The trouble is that recent years have invigorated the mayor's brand of hyperbole politics. It pays out in spades for those willing to join the bandwagon and echo the "us versus them" chorus. Its cronies transcend party lines; its victims and resisters fade quickly from memory ("not a leader", anyone?). It is the Ford Nation creed. A new, normalized nastiness has imbued the body politic, harshly demarking who is "one of us" and who is to be cast aside. Its candidates bob in the fickle surf of prejudice or fashionable platitudes, instead of wading into their own vision or fair-minded convictions.
Unfortunately, few would dive in after them even if they did. The past decade has inflated the power of showmanship and 'celebrity' name recognition (yes, like the Governator), at the expense of coherent policy or transformative ideas (no, "subways, subways, subways" doesn't count). So despite the crack, the public intoxication, the rehab, the photos and videos, the spats with other officials, the alleged harassment of teenagers, and the degrading slurs - nevermind the foggy memory and poor arithmetic - Toronto may find itself faced with a RoFo redux this fall. And all because some of those watching the spectacle like their hostilities affirmed and want to see what happens next, even if candidates B and C offer more thoughtful alternatives.
Plainly stated: the current mayor is unworthy of the city he wants to lead.
But it doesn't have to be this way. Toronto is an influential centre for Canada's political tenor, and how Torontonians approach the ballot box could help shake up the market for public office. If campaigns are about highlighting differences, leadership should be about exercising inclusion - and voters should enable it. It is inconceivable that a plurality of voters - regardless of political stripe - believe that the best representative for their city is someone that refuses to stand with all of its communities. It is even more inconceivable that half of Toronto's eligible electors didn't even bother to vote in 2010. Sure, we've all thrown tomorrow out of whack once or twice over that "Next Episode" autoplay, but these shouldn't be the terms on which we order up Ford more years.
Our political programming needs to shift from reality to renaissance, and October 27 presents Torontonians with an opportunity to change the channel.
Standing by while the demolition derby loyalists swear in a reprobate with a laugh-track and sobriety problem isn't much more forgivable than choosing a chief magistrate who bags votes by undermining our neighbours. On October 27, our pick at the polls should make a statement about our pride in the political process and the inclusiveness of our community.
Douglas Judson is a JD/MBA candidate at Osgoode Hall Law School and President of the Law Students' Society of Ontario. The opinions expressed are his own.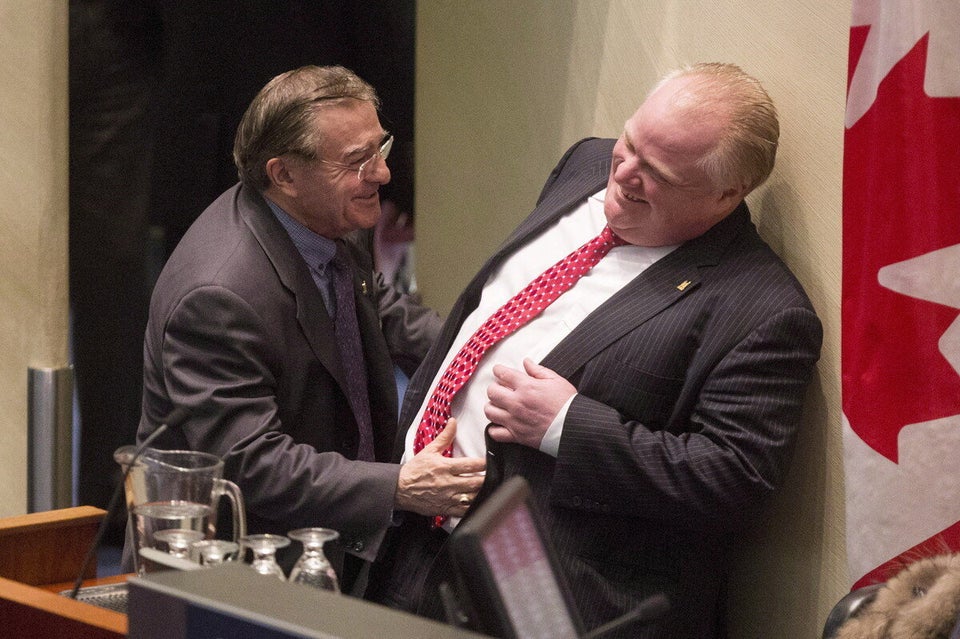 A Brief History Of Rob Ford Apologies