Rob Ford wants you to know his crack-smoking "drunken stupor" days are "gone, finished."
The Toronto mayor made the familiar declaration at city hall on Thursday after he was asked a question about his health and sobriety.
"You can follow me to and from work all you want – because I know people do that," Ford told reporters.
"You know what? You're never going to catch me at the liquor store. You're never going to catch me doing anything illegal."
Ford added he's "eating healthy and living the healthy life" – aside from an injury to one of his baby toes that required him to get his ankles taped earlier in the day.
Confident about being re-elected for a second term as mayor, Ford reiterated his pledge to phase out the city's streetcars once and for all.
"I guarantee you, when I'm re-elected, we're not buying new streetcars," he said.
Earlier this summer, the controversial mayor spent a two-month stint at a Muskoka rehab facility to address his addiction and substance abuse issues after a series of scandals found him repeatedly under international spotlight.
Toronto voters head to the polls Oct. 27.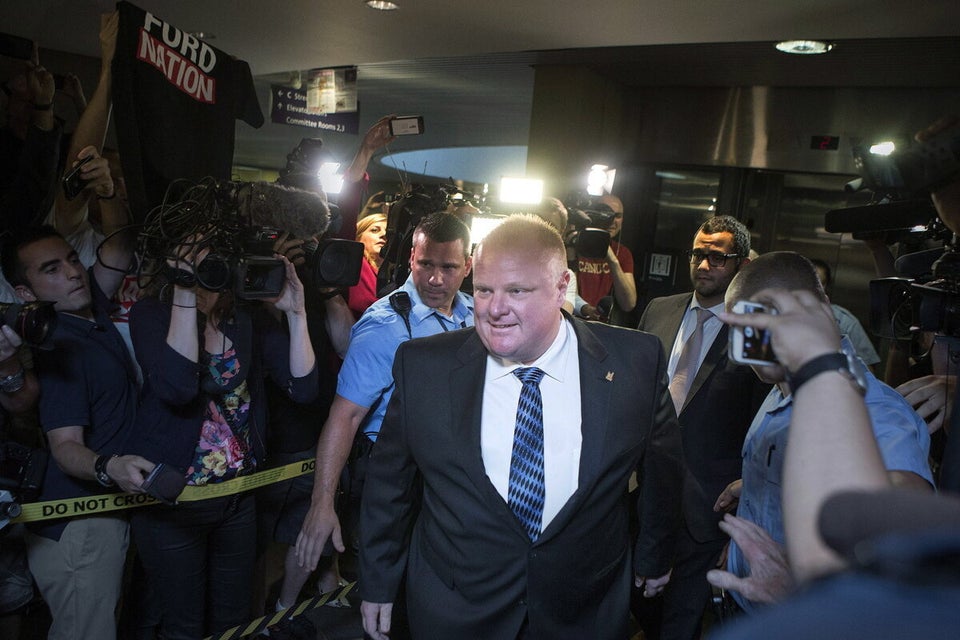 Rob Ford Returns From Rehab