We never knew that Rob Ford and Snoop Dogg shared a sense of style.
Earlier today, the rapper behind "Gin and Juice" and "What's My Name" tweeted that he was ready to serve as Twitter's CEO in light of the news that Dick Costolo was stepping down, with the #SnoopforCEO hashtag.
The hashtag later evolved into #IfSnoopWasTwitterCEO and ex-Toronto mayor Rob Ford decided to join the fun.
A photo tweeted from his account showed pictures of Snoop and Ford in similar red tracksuits, and suggested they could start a clothing line together.
The latter drew plenty of attention when he wore that very outfit to a Toronto council meeting on Thursday.
Ford's tweet drew plenty of responses ... including this one from Coun. Norm Kelly, who served as deputy mayor when Ford held the top job.
But the Kool-Aid comparison — not necessary, Norm.
Here are some more responses to Ford's tweet: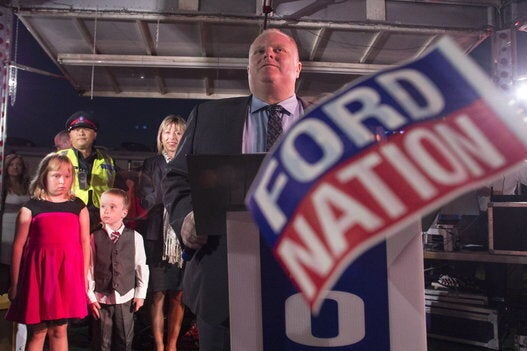 Rob Ford Attends Ford Fest