It was only three days ago Rob Ford dodged a bullet that could have cost him his job, but it appears Toronto's mayor may be back to bad habits.
You may recall that Ford nearly lost his job last year over a similar incident. Ford solicited donations using his office's letterhead. Toronto's integrity commissioner Janet Leiper ruled that the solicitations broke integrity rules for city councillors and recommended Ford pay the $3,150 back to the donors, many of whom were lobbyists.
Ford then participated in the vote to decide whether he would indeed return the money, a move which triggered a challenge under Toronto's conflict of interest rules. He was removed from office by a court but won on appeal, saving his job.
According to the Star, Ford didn't use City of Toronto letterhead this time around, but the recipients are no less bothered as the letters are still clearly from the most powerful man in City Hall.
"You never know what a mayor's office could do to put a monkey wrench into your dealings with the city," executive director of the Residential and Civil Construction Alliance of Ontario Andy Manahan told the The Star.
"It is our understanding that the Football Foundation makes every attempt to remove registered lobbyists from its mass mailing lists. If errors were made, they were inadvertent," the statement said.
"The Foundation will review and look for ways to improve its processes. In any case, it is our understanding that the Foundation has not received any donations from lobbyists and it is Foundation policy to return such donations if they were to be received in error."
Ford's fellow councillors were less than pleased with the reports. Karen Stintz told NOW that given the mayor's recent controversy, he should "step away from the direct solicitation of funds for his charity."
It seems that despite all the scandals, Ford is likely to keep his job until the next municipal election in October 2014 -- and maybe beyond.
With files from the Canadian Press.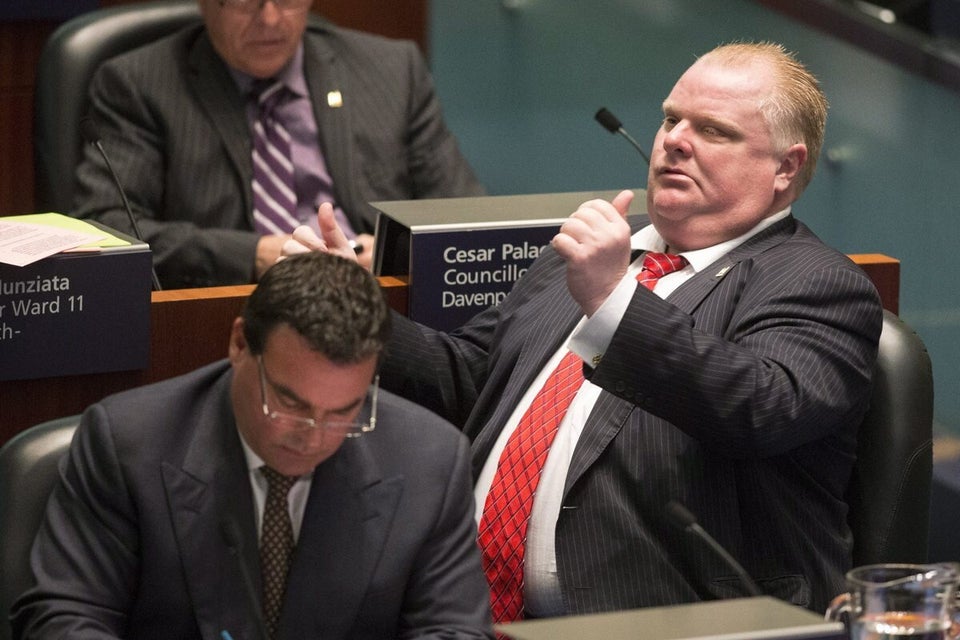 The Many Faces Of Rob Ford