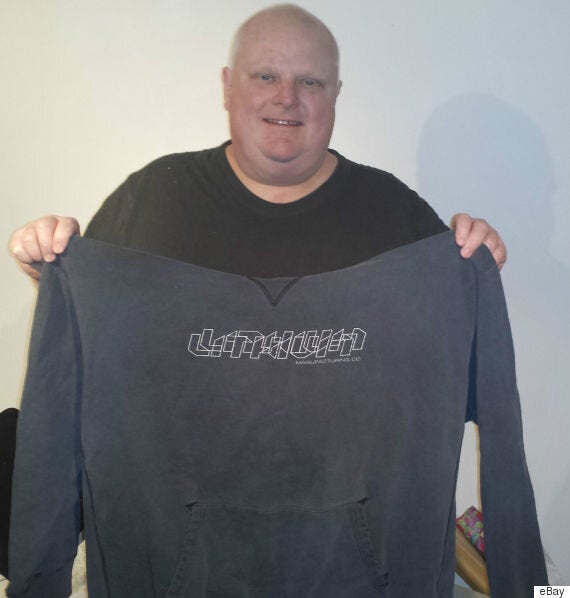 But people might recognize it from something else.
The sweatshirt looks very similar to the one Ford was wearing in the notorious picture that surfaced after Gawker reported in 2013 that a cellphone video existed of Toronto's then-mayor smoking crack.
The Toronto Star also ran the image in its first story on the crack video, reporting that the photo was given to the newspaper by the same person who showed two reporters the clip.
Anthony Smith, one of the men in the photo with Ford, was later shot dead outside a Toronto nightclub.
The eBay listing makes no mention of that occasion, nor the scandal that saw Ford eventually admit to smoking the drug.
The sweatshirt had generated bids as high as $820 as of Monday.
And it's not the only item he's auctioned off on eBay that has drawn plenty of attention online.
That tie had generated bids over $15,000 as of Monday.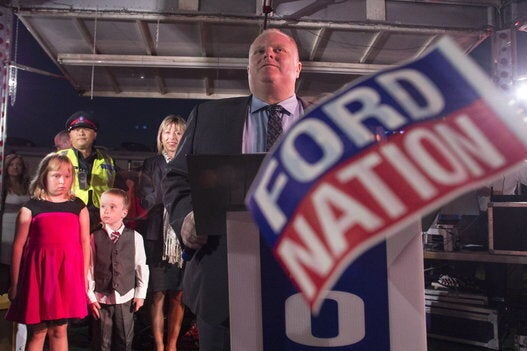 Rob Ford Attends Ford Fest