UPDATE, 12 p.m.: The witness who claimed that Rob Ford was ticketed for public intoxication has retracted his statement, Global News reports.
Toronto Mayor Rob Ford was ticketed for jaywalking in B.C., where he is on a personal trip, but he denied a report that he was also cited for public intoxication.
Ford said he was "speechless" and "perplexed" at the $109 ticket for crossing against a red light, reported The Toronto Sun's Joe Warmington.
Ford is in the Vancouver area to attend a funeral for the mother of his friend and former staffer, David Price, who was with him during the incident Friday night.
Several witnesses reported seeing Ford being written up by RCMP on a busy street in Coquitlam, a suburb of Vancouver. Michael Spencer told The Vancouver Sun the mayor was "really nice" and let everyone take photos with him.
"All I have had here is a diet coke," the clear-sounding mayor said over the telephone. "What happened here is not right."
Ian Currie, who said he saw Ford being given the ticket, told Global News: "He said 'I thought it was looser on the West Coast, I thought you were cooler over here.'"
RCMP have refused to confirm or deny the incident because there is "no public safety issue." An officer told Global: "In a situation where there is a celebrity involved, that is the policy."
Earlier this week, Ford was hit with a lawsuit by his sister's ex-boyfriend, alleging that the mayor ordered his jailhouse beating.
Ford made headlines around the world last November for admitting he smoked crack in a "drunken stupor."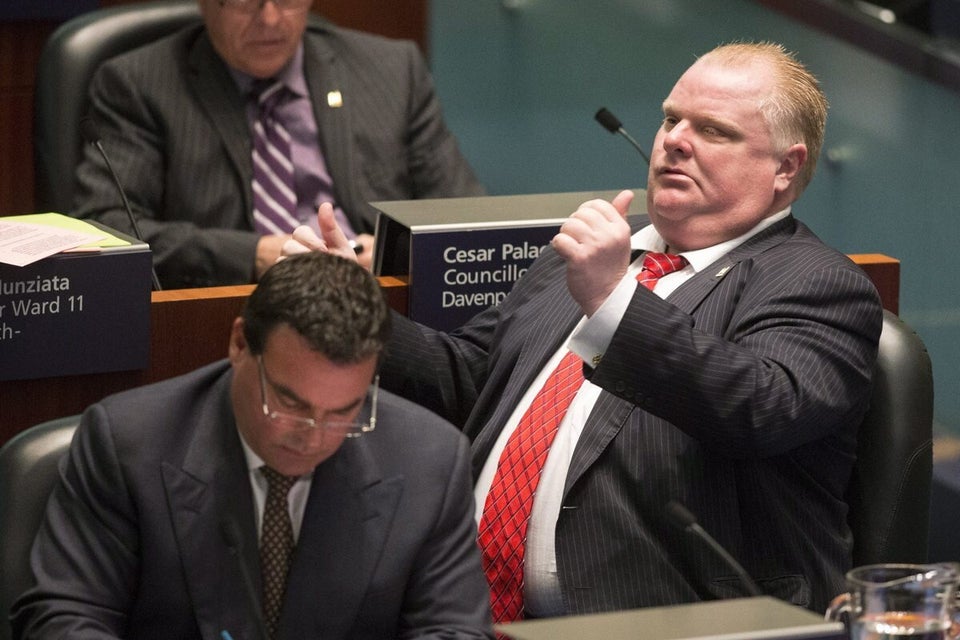 The Many Faces Of Rob Ford