Former Toronto mayor Rob Ford died Tuesday at the age of 46 after battling cancer.
The longtime politician had a turbulent time in the mayor's office that was characterized by a crack cocaine scandal and a slew of other missteps.
He would later enter rehab for substance abuse before returning to work, and eventually being diagnosed with cancer that shattered his hopes of a second term.
Despite his controversial tenure, Ford had enormous support from his constituents. After his death, his family called him a "dedicated man of the people."
May 28, 1969: Robert Bruce Ford is born in Toronto to Deco Labels co-founder Doug Ford and his wife, Diane.
1983: Ford attends high school at Scarlett Heights Collegiate in Etobicoke, Ont. He played football during his time there.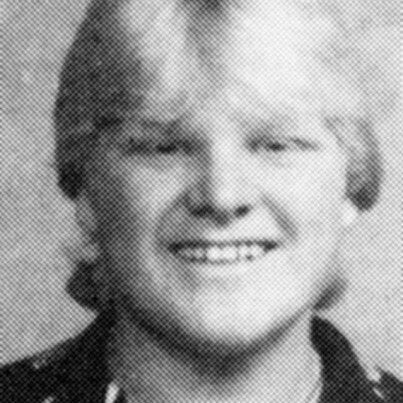 Nov. 10, 1997: Ford makes his first run at Toronto city council, coming in at fourth place.
Feb. 15, 1999: Ford is charged with marijuana possession and drunk driving in Miami.
Aug. 12, 2000: Ford marries Renata Brejniak — who he met in high school — at St. George's Golf and Country Club, according to Toronto Life.
Nov. 13: Ford is elected to Toronto city council for the first time.
2002: Ford starts coaching football at Don Bosco Catholic Secondary School.
Nov. 10, 2003: Ford is re-elected to Toronto city council, capturing 79 per cent of the vote.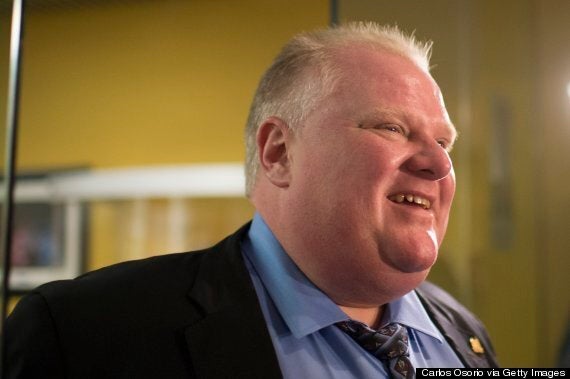 2005: Renata gives birth to their first child, Stephanie.
April 15, 2006: Ford comes under fire for his behaviour at a Toronto Maple Leafs game after a couple claimed that he'd been shouting and swearing. Ford denied he was even at the game, though later admitted he was there. He told The Toronto Star that he drank too much before the game.
June 28, 2006: Ford issues one of his more controversial quotes, saying people "probably" won't contract AIDS if they're "not gay" and they're "not doing needles."
Four years later, the Toronto Star reported that Ford had apologized to an HIV-positive gay man in case he "offended [him] or [his] husband in any way."
Sept. 22, 2006: Ford's father, Doug Ford Sr., dies of colon cancer.
Nov. 13, 2006: Ford is re-elected to Toronto city council once more, taking 66 per cent of the vote.
March 5, 2008: Ford says "Oriental people ... work like dogs" in council during a discussion about whether or not stores should be allowed to open on holidays.
March 26, 2008: Ford is charged with making death threats against his wife, but the charge is later dropped.
2008: Ford and Renata welcome a second child, Douglas.
July 2009: Due to appendicitis, Ford's appendix is removed. Part of his colon is also taken out.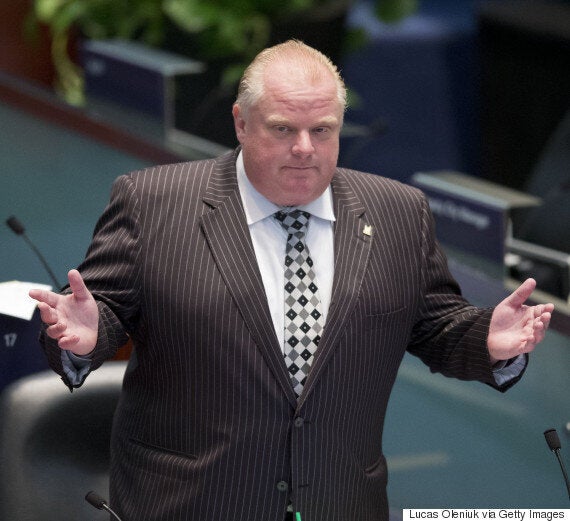 March 25, 2010: Ford declares that he's running for mayor of Toronto.
Oct. 25, 2010: Ford is elected as mayor with more than 47 per cent of the vote. His older brother, Doug, becomes councillor for Rob's former ward.
Dec. 16, 2010: In Ford's first meeting as mayor, council scraps a vehicle registration tax and cuts councillors' office budgets by $21,300.
June 2011: Ford doesn't attend the city's Pride parade or a ceremony to raise a Pride flag. He said he was tied up at a family cottage.
Oct. 25, 2011: Ford is confronted by Mary Walsh of satirical comedy show "This Hour Has 22 Minutes" at his Etobicoke home. Ford calls 911, saying he felt threatened by the TV crew's arrival and that they scared his daughter.
March 12, 2012: In a lawsuit, Paul Magder claims that Ford was in a conflict of interest when he voted on an issue involving his football charity.
March 17, 2012: Ford parties at Toronto City Hall before heading out to a bar, security reports suggest. Witnesses claim the mayor was violent with staffers, made inappropriate remarks, and drove while under the influence.
May 2, 2012: Toronto Star reporter Daniel Dale has a confrontation with Ford at his Etobicoke home. The mayor accuses Dale of spying on him, while the journalist says he was simply working on a story. Dale claims that Ford cocked his fist and charged at him.
Nov. 26, 2012: A judge rules against Ford in Paul Magder's lawsuit, saying the mayor violated the Municipal Code of Conduct and has to be removed from office. Ford says he'll appeal.
Jan. 25, 2013: Ford wins his appeal and remains mayor.
March 26, 2013: Ford fights back against a report that he was told to leave a Canadian Forces event because people were worried he was impaired. The mayor blasts The Toronto Star report as a "lie."
May 16, 2013: U.S. news site Gawker breaks the story that Rob Ford was seen smoking crack cocaine and making homophobic and racist comments on video. Men reportedly reached out to numerous media outlets in an effort to sell the clip before Gawker published screenshots. The Toronto Star then publishes its own story about the so-called "crack video."
May 17, 2013: Ford responds to reports about the video, calling the drug-use accusations "ridiculous." His lawyer Dennis Morris calls the stories "false and defamatory."
May 24, 2013: Ford issues a statement saying, "I do not use crack cocaine, nor am I an addict of crack cocaine." He says he cannot comment on a video that he hasn't seen or "does not exist."
June 13, 2013: Toronto police enter a number of homes including an apartment building where the alleged video could reportedly be found. Then-Toronto police chief Bill Blair won't confirm whether the raids are connected to the mayor.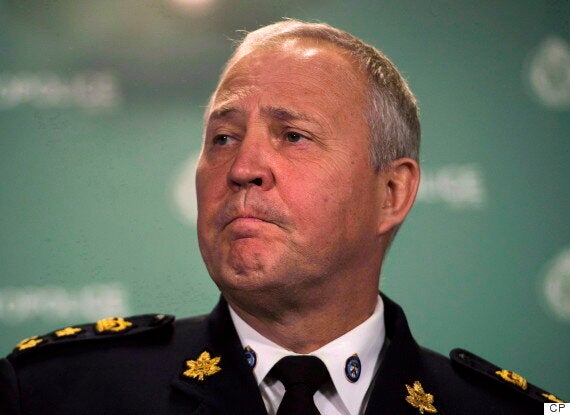 Oct. 31, 2013: Blair says that officers have found a copy of a video that shows Ford in imagery "consistent with those previously reported in the press." There are no grounds to charge Ford, but his friend Alexander Lisi is charged with extortion after he allegedly made "extortive efforts to retrieve a recording."
Nov. 5, 2013: Ford admits to smoking crack cocaine in 2012 during a "drunken stupor," though he denies being an addict.
Nov. 7, 2013: The Toronto Star and The Toronto Sun post a video of Ford that shows him using foul language and saying words such as "murder" and "kill." Ford said he was "embarrassed" by the video of him while he was "extremely" drunk.
Nov. 13, 2013: Former mayoral staffers tell police officers that Ford was drunk at work, that he drank while driving, and made acquaintance with prostitutes, according to court documents. Ford had previously admitted to buying illegal drugs while in office.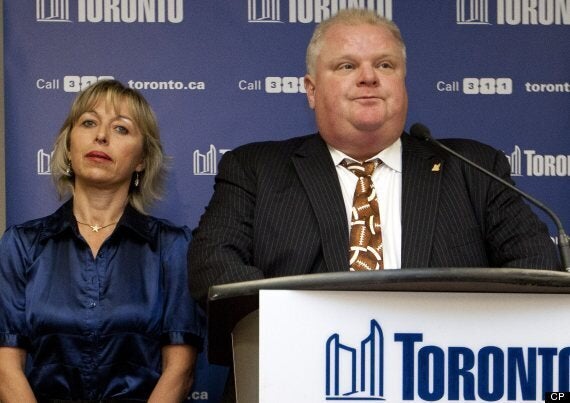 Nov. 14, 2013: Ford denies that he told a female staffer he wanted to have oral sex with her by saying, on live TV, "I've got more than enough to eat at home." He apologizes and says he has obtained professional help.
Nov. 18, 2013: Council votes to strip Ford of most of his mayoral duties and hand them to a deputy mayor. Ford responds by calling it a "coup d'etat."
Jan. 21, 2014: A video emerges showing Ford drunk and speaking in a Jamaican patois. Ford admitted to drinking on the night in question, despite previously saying he had given up alcohol.
March 3, 2014: Ford appears on "Jimmy Kimmel Live," with the host remarking, "our first guest tonight has tripped, bumped, danced, argued and smoked his way into our national consciousness."
April 30, 2014: The Globe and Mail reports that a drug dealer had shown its reporters a video in which Ford apparently smoked crack cocaine. The Toronto Sun also publishes audio of Ford allegedly uttering homophobic phrases, an ethnic slur, and saying he would like to "jam" mayoral candidate Karen Stintz. Ford would go on to apologize to Stinz, and his lawyer says he will seek help for a substance abuse problem. Ford then takes a leave of absence.
June 30, 2014: Ford goes back to his mayoral duties, saying his commitment to "living clean is unwavering."
Sept. 10, 2014: Ford enters hospital with pains in his stomach that persisted for months. Doctors find a tumour.
Sept. 17, 2014: Mount Sinai Hospital Dr. Zane Cohen announces that Ford has been diagnosed with malignant lipsarcoma, a rare cancer that is difficult to treat.
Oct. 27, 2014: John Tory is elected as mayor of Toronto, defeating Ford's brother Doug. Rob Ford is re-elected as a councillor and vows to re-take the mayor's chair in 2018.
May 11, 2015: Ford has surgery to remove the cancerous tumour from his abdomen.
Oct. 17, 2015: Ford appears with then-prime minister Stephen Harper during the federal election.
Oct. 29, 2015: Ford announces that doctors have found another tumour on his bladder.
March 3, 2016: Ford re-enters hospital for cancer treatment.
March 21, 2016: Ford's office confirms that the former mayor is under care that is "palliative in nature." Ford's chief of staff, Dan Jacobs, said the care is helping the politician deal with pain and allowing him to rest comfortably.
— With files from The Canadian Press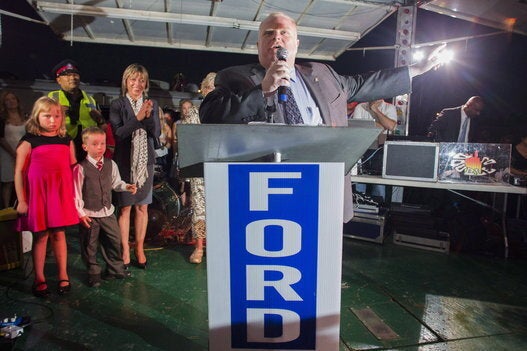 Rob Ford's Cancer Battle