Former Toronto mayor Rob Ford has suffered another health setback.
The city councillor's office confirmed in a media release Wednesday that Ford, who was diagnosed with a rare form of cancer last year, has a new tumour growing on his bladder.
"At this time, we are still awaiting testing results to determine if (the tumour) is related to the previous growths, as well as whether it is malignant," said the release.
"Councillor Ford will be undergoing additional treatments to address this new tumour."
According to the statement, Ford underwent recent tests at Mount Sinai Hospital after suffering from abdominal pains. The office said new information will be released to the public, pending approval from Ford and his family, as it becomes available.
"Councillor Ford and his family wish to extend their continued gratitude for the thoughts, prayers and support that they have received during this difficult time," it said.
Ford also took to Twitter Wednesday to say he remains "optimistic" he will overcome the new hurdle.
In September 2014, Ford was forced to abandon his bid for re-election as mayor after he was diagnosed with pleomorphic liposarcoma, a cancer that affects the connective tissues. He successfully ran for his old council seat instead.
He had a cancerous tumour removed from his abdomen in May.
Doug Ford told radio station AM640 on Tuesday that while his brother has hit a "bump in the road," he is a fighter. Ford added Rob would hold a news conference this week.
Rob and Doug Ford both attended an campaign rally in Etobicoke, Ont. nearly two weeks ago for Conservative Leader Stephen Harper.
With files from The Canadian Press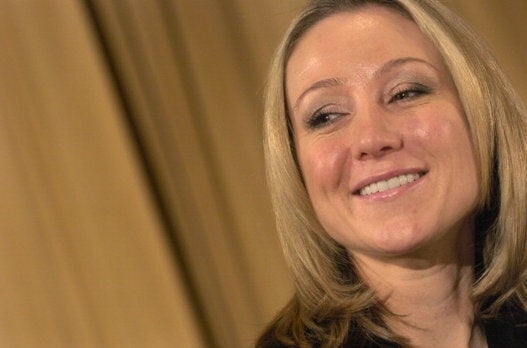 Canadian Politicians Who Have Had Cancer
Popular in the Community