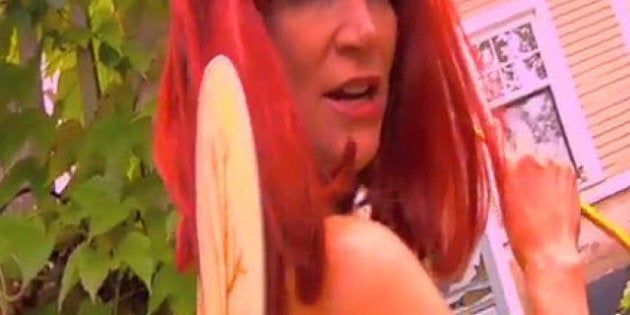 Toronto mayor Rob Ford has been under siege as of late.
Even Woody Harrelson couldn't resist giving the mayor a zing during a Toronto visit, suggesting — jokingly — that he could play the role of Ford in an upcoming movie.
"I like playing anti-heroes, or in this case, a stone-cold villain," Harrelson told NOW Magazine.
If ever there was a need for ray of sunshine in Ford Country.
Say hello to Tasha James, a Toronto-based 'citizen journalist' who, well, in her own words:
I hit the streets and shake the truth out of people. I don't tolerate the pap that passes for TRUTH on the dangerous streets of Toronto and or Timmins as reported by the main stream media conglomerates!

I also do my own hair and wardrobe selection. An I write up my own questions. But I have a asistant Sherrie who holds my stuff.
In this downright effervescent clip, titled Fast Ford Nation, James drops a beat for the mayor — and suggests dropping a few other things.
So, we ask, is this another Rob Ford joke? Or has Toronto's top dog finally found a fanbase? And what a fanbase it is!
'You're the only politician who ignites my ignition,' she sings.
Okay, so there may be a tongue planted loosely in cheek. Why don't you check out this wonderful, strange tribute and judge for yourself?