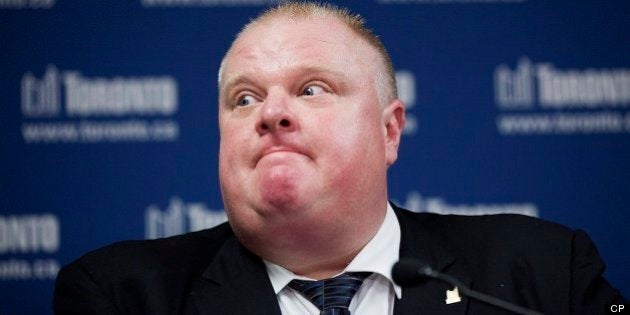 Rob Ford's executive committee is now composed entirely of men.
The mayor's office announced Monday that Councillor Jaye Robinson is out as chair of community development to be replaced by Councillor Anthony Perruzza.
In other moves, Councillor Paul Ainslie is out as chair of the government management committee and will be replaced by Councillor Norm Kelly. Ainslie will now serve as chair of parks and recreation.
The mayor's executive committee is now made up of 13 men.
As many pointed out on Twitter, Robinson and Ainslie have both been critical of Ford's behaviour during the ongoing scandal over reports that a video exists of the mayor smoking what appears to be crack cocaine. Robinson called on Ford to take a leave of absence, according to CBC's Matt Galloway.
Ford has denied that the video exists and that he is a user of crack.
"I want to thank Councillor Jaye Robinson … for her work on the Community Development and Recreation Committee," Ford wrote in a statement on the changes, according to the Toronto Sun.
It is not yet clear whether Robinson was fired or quit.
The mayor's brother, Councillor Doug Ford, lashed out at Robinson last week after she missed a meeting due to illness.
"You're throwing rocks in a glass house and she's not even at work," Ford said. "She should be at work. Rob's at work, I'm at work. We're working 18-hours a day," according to The National Post and Newstalk 1010.
Robinson is scheduled to give a statement to the media Tuesday morning.
Ford was mocked in April after saying on his radio show he would "explain how politics works" to any women interested in running for public office. Ford even offered his home number.
"Well, call me. Call me at home -- 233-6934, 416-233-6934 – and [I'll or we'll] go for a coffee, and explain how politics works. You have to be over the age of 18, a Canadian citizen, and live in Toronto," he said. "And the rest is up to you, how hard you want to work."