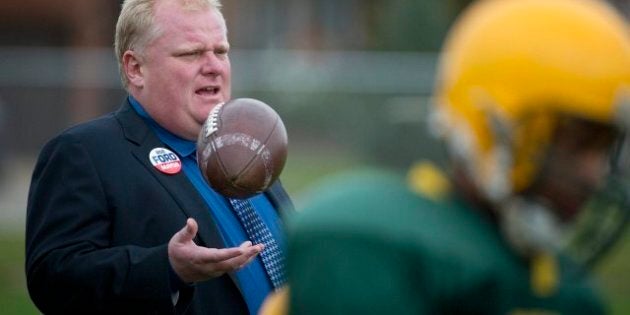 Toronto Mayor Rob Ford slipped out of a meeting of the city's executive committee on Monday in order to coach a high school football.
SLIDESHOW: TWITTER BLASTS THE MAYOR
"He was comfortable leaving knowing there were no contentious issues remaining on Exec. agenda and the fact that the remaining items were left in the capable hands of other committee members," wrote Christopoulos in an email, according to the Post.
Ford is accused of not declaring a conflict of interest when he gave a speech and participated in a council vote last February to strike down a recommendation that he repay donations he solicited using official city letterhead for his private football foundation.
With files from The Canadian Press.
SLIDESHOW: TWITTER BLASTS THE MAYOR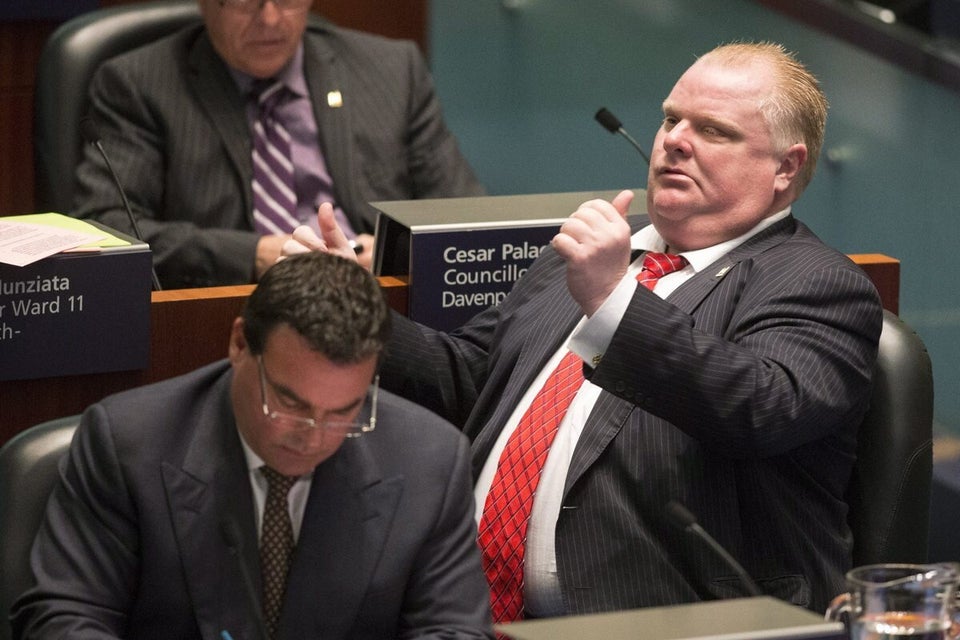 The Many Faces Of Rob Ford