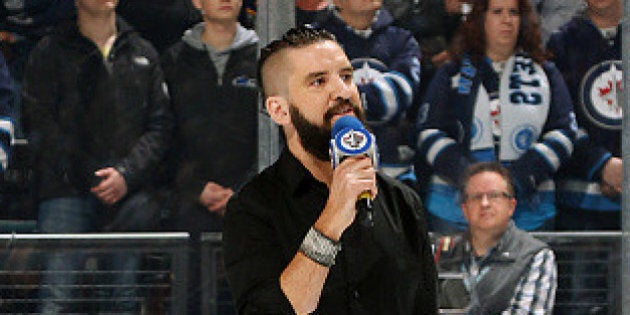 Winnipeg musician Robb Nash and his band travel across Canada giving talks on suicide, addiction and mental health to youth — and sometimes, they give him something of theirs.
The band presents at schools, detention centres and reservations. Time and time again, Nash has had audience members approach him and hand over their suicide notes and razors they use for self-harm, according to The Washington Post. He's collected more than 500 suicide notes from students and young people across the country, CBC News reports.
"I want to show them that they're as much a part of my life as I might be of theirs"
Earlier this month, the rock star decided to take 120 of these letters to a tattoo artist, and got the signatures inked down his right arm.
He's hoping his arm will now be a tool when youth confide in him.
"My hope is that in those moments, I can show them my arm, so they can see the names of tons of other people that once felt the same way and found the strength to get help and keep moving," he wrote in a Facebook post.
The tattoos are only from the first 120 letters he's received, Nash wrote, and he'll stop there. He doesn't want teens to present him with suicide letters in hopes of being added to his arm.
The idea to get the tattoo partially came from his fans.
"So many of these kids have our lyrics or our logo tattooed on them and I want to show them that they're as much a part of my life as I might be of theirs," Nash told the CBC News.
Weeks after getting his ink, the musician shared a photo of a fan whose name is among the 120 now marked on his arm.
In it, she has her own arm extended showing her tattoo of his lyric: "Just for today" from the song "Thief of Colours," which deals with overcoming depression and addiction.
Nash himself dealt with thoughts of suicide and depression following a serious car crash when he was 17, where he was initially pronounced dead.
He recovered, but his injuries kept him from working physical trades and kept him from continuing to play sports, reports the Washington Post.
According to the band's website, it was this experience that motivated him to pursue music as a platform to influence and inspire young people.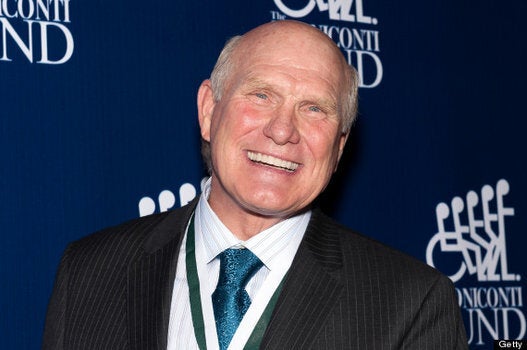 9 People Who Have Changed The Conversation Around Mental Health