I would be deeply concerned for the protection of women and girls with disabilities if Tracy Latimer's killer is pardoned.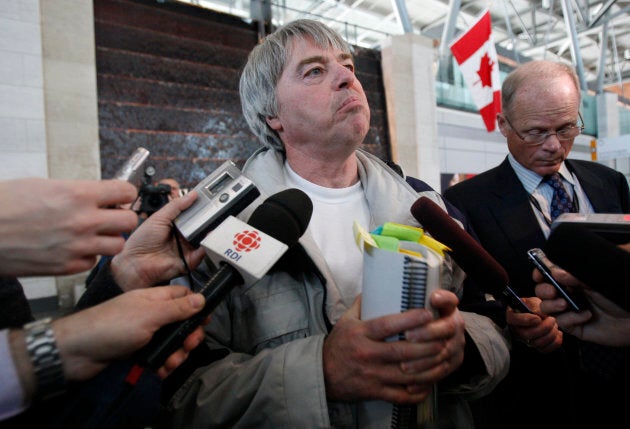 After admitting that he had killed his daughter, Latimer was convicted of second-degree murder in November 1994, and given a life sentence with a mandatory minimum of 10 years without parole. He failed to have the decision overturned or the sentence reduced by the Supreme Court of Canada in both 1997 and 1999.
We believed first and foremost that the lives of people with disabilities matter.
A coalition of equality seeking organizations, including the DisAbled Women's Network (DAWN) Canada intervened at the 1999 appeal. We believed first and foremost that the lives of people with disabilities matter, and that if we are killed, we are certainly worthy of having our killers prosecuted for murder. Otherwise it is open season on our civil rights — anything can be done to us.
The set of beliefs, or ableism, that Hasbrouck refers to is grounded in the idea that disabled bodies are inferior. Tracy's murder is an example of ableism in its most heinous form. It is a particularly disturbing set of beliefs with even more dire consequences when it intersects with sexism. Feminist disability scholar Fran Odette cautions that ableism, combined with sexism, places women and girls with disabilities at risk for unique types of violence and more violence.
In the 30 years since DAWN Canada has been in existence, we have seen no decline in the rate of violence and abuse against women with disabilities. Rather, we have observed that the ongoing and systemic nature of this violence is deeply rooted in ableism and sexism.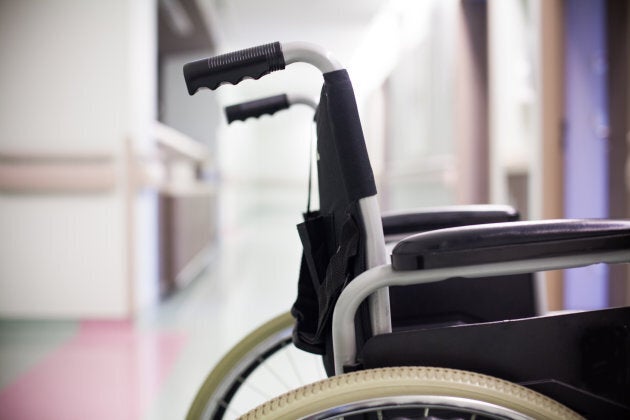 The death of Betty Ann Gagnon in 2009 is one of many examples of the devaluation of the lives of women with disabilities. Gagnon, who had an intellectual disability and visual impairment, died while in the care of her sister and brother-in-law. The two were charged with manslaughter, failure to provide the necessities of life, criminal negligence causing death, unlawful confinement, two counts of assault and conspiracy to commit extortion. In a Statement of Facts submitted by the defendants, they admitted that they beat, caged and starved Ms. Gagnon. However, all charges were dropped except for the charge of failure to provide the necessities of life. They were each given a sentence of 20 months in prison.
The fact that children and women with disabilities are at particular risk for violence and abuse, and in extra need of protection, is recognized in the CRPD and outlined in Article 6 – Women with Disabilities and Article 7 – Children with Disabilities.
We know that women and girls living with disabilities like Tracy still live at risk.
Furthermore, in its comments to Canada in May 2017, the Committee on the CRPD called on Canada to ensure that its federal strategy on gender-based violence included specific benchmarks to address all forms of violence against women and girls with disabilities.
In 45 per cent of all incidents of violent victimization involving women, the victim was a woman with a disability.
Women with a disability are more likely to experience multiple victimization.
Nearly two in five (36 per cent) women with a disability who were victimized reported two or more incidents, almost twice the proportion among women without a disability (20 per cent).
Almost one in three (30 per cent) incidents of violent victimization of a person with a disability occurred in their private residence.
One-quarter (26 per cent) of women with a disability were victimized in their own home.
Clearly, Canada has failed to adequately protect and support women and girls with disabilities.
Funding and support needs to be provided for women and girls with disabilities to have choice and to be empowered to live safe and effective lives.
In 2007, his bid for day parole was denied after a National Parole Board hearing in which the three board members said they were struck by Latimer's lack of insight into the crime he committed.
Pardoning Robert Latimer is a grave concern for people with disabilities because it legitimizes violence against women with disabilities and sets a dangerous precedent for how our courts treat offenders who have deliberately taken the lives of people with disabilities.
It is impossible to think that in a country that places so much emphasis on addressing violence against women, that we could consider pardoning Tracy's killer.
A leading feminist disability activist, Carmela Hutchison has been the President of the DisAbled Women's Network since 2008. You can find her on Twitter @manyspirit or @DAWNRAFHCanada.
Have you been affected personally by this or another issue? Share your story on HuffPost Canada blogs. We feature the best of Canadian opinion and perspectives. Find out how to contribute here.