In the lawsuit, the plaintiffs hit back at the Gaye family's alleged claims that their hit song is too similar to the late R&B artist's "Got To Give It Up."
In the deposition, Busch asks whether Thicke considers himself an honest person. To which he responds, "No. That's why I'm separated."
Thicke then admits that he lied about the origin of "Blurred Lines" in a GQ interview last year.
GQ: "What's the origin story behind your new single 'Blurred Lines'?"

Robin Thicke: "Pharrell and I were in the studio and I told him that one of my favorite songs of all time was Marvin Gaye's 'Got to Give It Up.' I was like, 'Damn, we should make something like that, something with that groove.' Then he started playing a little something and we literally wrote the song in about a half hour and recorded it."
When questioned by Busch about the interview, Thicke says:
Busch: "Is that statement true?"

Thicke: "No."

Busch: "Why did you say it if it's not true?"

Thicke: "Because after making six albums that I wrote and produced myself, the biggest hit of my career was written and produced by somebody else and I was jealous and I wanted some of the credit."

Busch: "Okay. Did you and — I believe you answered this earlier. So it is your testimony that neither during the — neither before the creation of 'Blurred Lines' nor during the process did you and Pharrell discuss in any way, shape or form the song 'Got to Give It Up'?"

Thicke: "No."
Thicke would go on to say that he was "high on Vicodin and alcohol" when he showed up at the studio on the day that the rhythm track for "Blurred Lines" was being recorded. In fact, he claimed, he was actually high or drunk "every time" he did an interview in 2013, and doesn't remember many things he said.
He has since given up Vicodin, but continues to consume alcohol, according to the deposition.
When Busch pressed Thicke further to clarify that he did not write "Blurred Lines," Thicke responded:
Busch: "You didn't offer any ideas at all; right?"

Thicke: "No, not really."

Busch: "Okay."

Thicke: "I wish I could take the credit for it, but my new album's great, wait ['til] you hear that one."
For his part, Pharrell admitted in his deposition that the story Thicke related in the GQ interview was "not truthful," adding that "embellishing" stories about who created a song is "what happens" in the music industry.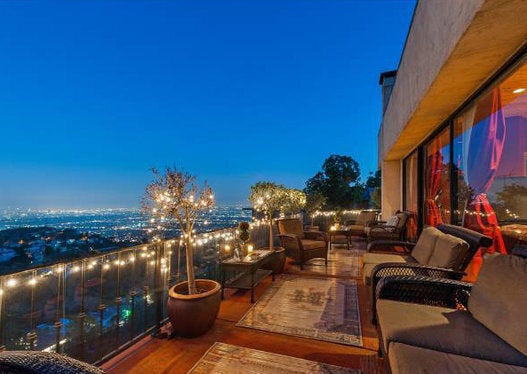 Robin Thicke's House For Sale
Popular in the Community