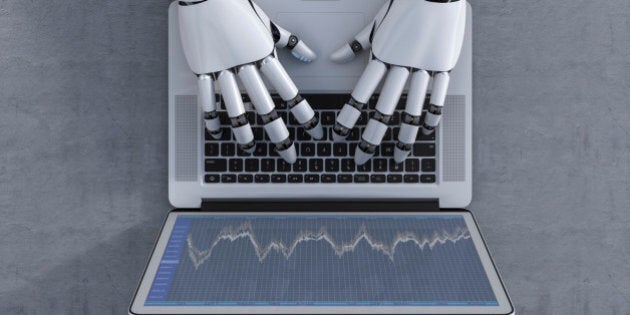 When it comes to investing, you'll have likely heard the term "robo-advisor" in the news. But what does this actually mean? We know there is a lot of confusion out in the market about what a robo-advisor is and how it works. To set the record straight, we are busting the top five myths about robo-advisors in Canada.
Myth 1: Robo-advisors are machines, not humans -- you can't talk to an investment advisor.
The term robo-advisor (a.k.a. online advisor) refers to the convenient online delivery of investment management services and online access to your investment portfolio. While online advisors focus a lot on using technology to build efficiencies, lower cost and create a better client experience, working with a team of advisors who are qualified and registered is a key element of service. Most online advisors in Canada are available to their clients by phone, email, video conference and text, and use technology to conveniently interact and communicate with clients on an ongoing basis.
Myth 2: A computer chooses your investments.
The initial recommendation of an investment plan is made easier by having you first complete an online session about your financial goals, timelines and risk tolerance. Based on what's learned from this session, the online advisor can show you -- in real time -- an investment plan that might be right for you. The final choices about your investments are made by you working with your advisor. All portfolios are constructed by registered portfolio managers who use their experience and judgement to select specific investments that are best positioned to accomplish the objectives set for each portfolio.
Portfolios are reviewed regularly, and qualified investment professionals make the decision about whether changes need to be made. The use of technology allows online advisors to do this in an efficient and scalable way in order to offer their services at a much lower price point than traditional advisors.
Myth 3: Robo-advisors are more risky than banks or traditional advisors.
It is the risk level of the securities held in your portfolio that determines the level of risk you are taking, and this remains the same whether the securities are managed by a large bank or a smaller, independent advisor.
Consider a hypothetical mutual fund called ABC Canadian Equity Fund. If you own units of this fund, there is a risk that the fund will perform poorly or go bankrupt, which is extremely rare in Canada. But whether that fund is purchased through an advisor based in a bank branch or an independent advisor, the risk of owning that fund is the same.
To protect you against the insolvency of the advisor, your assets are held in trust with an independent custodian and are all eligible for CIPF protection up to $1 million per account. Also, your online advisor cannot withdraw funds from your account, nor can they deposit into the account; they can only direct how the funds are invested.
The technology of online advisors are generally based on industry-leading internet security protocols, to keep your information secure. Most provide 24/7 access to your holdings via a secure dashboard. Receiving account statements directly from your online advisor and custodian, which detail your investment holdings, costs and any transactions that have occurred since your last statement, is all something you would receive from online advisors.
Myth 4: Robo-advice is a passing fad.
A recent study by AT Kearney in the U.S. said that robo-advisory services were "not hype, but reality," and that these services will become mainstream in the next three to five years. The same study estimates that in the U.S., approximately $2 TRILLION will be managed by robo-advisors by 2020.
Canada has already seen acceptance of the robo-advice business model with a few firms already competing in the market to date, and some new entrants being planned for late 2015. A couple of Canadian banks have also launched a similar offer, but it is on a non-advised, "do-it-yourself" platform that competes with their own advisors, and is generally priced higher than other robo-models.
Consumers will continue to demand more digital services, 24/7 access to advice and technology that improves the client experience. New entrants have proven they can deliver these solutions faster and at a more competitive price-point than traditional advisors and banks.
Myth 5: If markets crash, robo-advisors will likely go out of business.
The reality is that nobody can predict exactly how the markets will move -- neither robots nor human advisors. Online advisors operate on the principles of disciplined investing, which means that as long as your investment plan is constructed with your goals, time horizon and the amount of risk with which you are comfortable, you will be able to weather the highs and lows of short-term market fluctuations. Don't pay too much attention to the headlines, because most will not mean anything five or 10 years from now.
The key is to have a plan and stick to it -- work with your advisor to construct an investment plan that will give you the comfort to continue on your path and ride out the bumps that you may encounter along the way.
Pramod Udiaver is the Co-founder and Chief Executive Officer of Invisor Investment Management Inc., one of Canada's leading online financial advisors that provides personalized investment management services. Passionate about personal finance and a student of financial markets himself, Pramod and his team's mission at Invisor is to simplify investing and help Canadians reach their financial dreams sooner.
Follow Invisor on Facebook, Twitter or LinkedIn for insights into financial markets, personal finance tips and other educational content.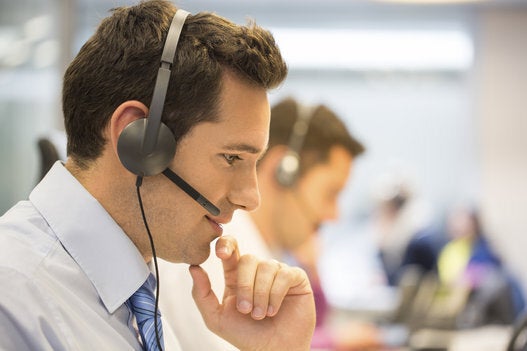 8 Jobs Robots Are Highly Likely To Take Over