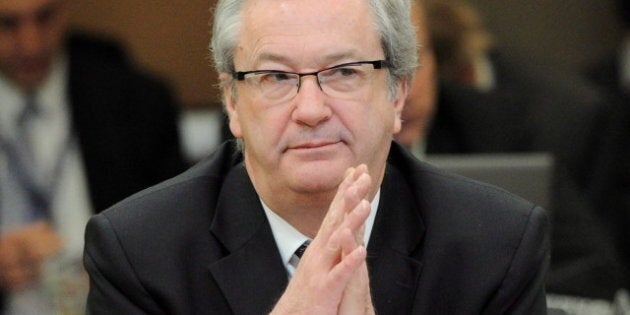 Elections Canada is withholding information on about 3,000 of the more than 5,000 complaints it has received in the past 15 years, a government accountability watchdog group says.
In the wake of this year's robocalls scandal, Democracy Watch compiled data on 5,018 complaints Elections Canada has received since the 1997 election, and found the election agency hasn't released information on 2,982 of them.
"Federal MPs have to stop being so negligent and start demanding regular, detailed reports about what all the key federal good government watchdogs are doing, and not doing," Tyler Sommers, the group's coordinator, said in the statement.
Since then, many Canadians have come forward with complaints about irregularities in the 2011 election.
Mayrand revealed the agency is looking into 800 complaints in 200 ridings regarding the 2011 election, and had opened 250 files.
"However, Mr. Mayrand continued to keep secret its rulings on 1,003 other complaints filed with Elections Canada by voters during the 2011 election," Democracy Watch said in its statement, "and on 1,979 other complaints that Elections Canada received during the 1997, 2000, 2004, 2006 and 2008 elections (as well as an unknown number of complaints filed in between elections since 1997)."
The group argued members of Parliament had repeated chances to demand that Elections Canada reveal all its investigations on electoral complaints, but did not act to do so.
Mayrand is expected to testify before the House of Commons again before the end of the summer.